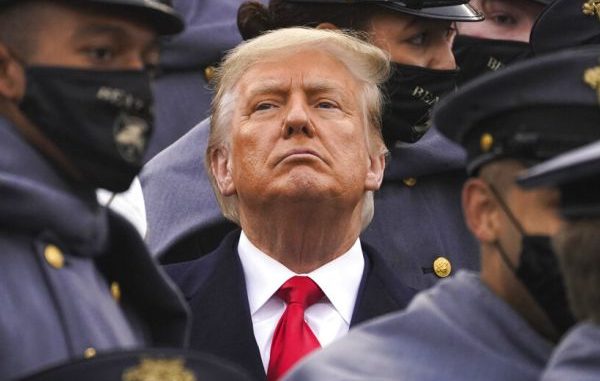 President Donald Trump is carrying on his fight to overturn the election results, Politico reports.
The president's legal team on Sunday filed a new petition with the Supreme Court asking to reverse a trio of decisions from the Pennsylvania Supreme Court easing some of the state's election rules related to signature verification, Election Day observation and mail-in ballot declarations. They are also asking the court to allow the Pennsylvania General Assembly to pick its own slate of electors.
"Collectively, these three decisions resulted in counting approximately 2.6 million mail ballots in violation of the law as enacted by the Pennsylvania Legislature," Trump's attorney John Eastman wrote in the filing.
The campaign team said the decision by the state's top court to extend the statutory deadline for receipt of mail ballots from 8 p.m. on Election Day to 5 p.m. three days later had "national importance" and may violate the U.S. Constitution.
"The petition seeks all appropriate remedies, including vacating the appointment of electors committed to Joseph Biden and allowing the Pennsylvania General Assembly to select their replacements," Trump attorney Rudy Giuliani said in a statement.
Electors in all 50 states and the District of Columbia last week cast ballots formalizing Joe Biden's win over Trump.
The challenge follows a similar lawsuit brought by Texas Attorney General Ken Paxton which the justices refused to hear earlier this month.
Via News max