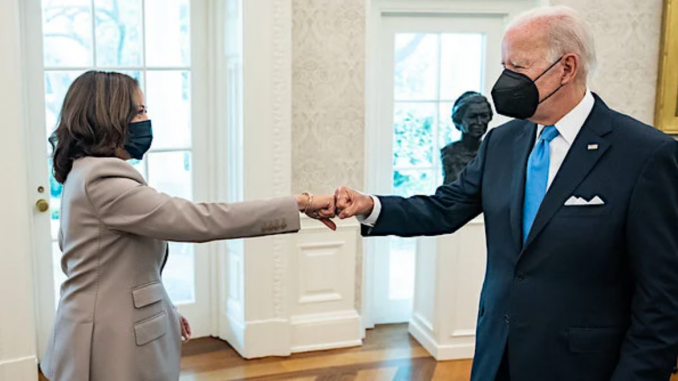 A new peer-reviewed, randomized controlled trial found no statistically significant difference between the performance of surgical masks and the highly touted N95s against SARS-CoV-2 infection.
The finding published in the Annals of Internal Medicine undermines the federal government's pivot from accepting cloth masks to advocating N95s amid calls to reimpose mask mandates in schools and other settings, Just the News reported.
Previous randomized control studies had indicated masks in general offer little or no protection from COVID-19, including a Danish study published by AIM finding no statistically significant difference between surgical and no-mask wearers. A much larger Yale study in Bangladesh found no statistically significance difference for every age group under 50.
In the new study comparing surgical masks with N95s, researchers at McMaster University in Canada drew real-world data from health-care facilities in Canada, Israel, Pakistan and Egypt.
Among the funders of the study were the Canadian government and World Health Organization, which opposes masking young children.
The U.S. government, under Dr. Anthony Fauci's leadership, has advocating masking for children as young as 2.
However, during a deposition in a joint lawsuit filed by Missouri Attorney General Eric Schmitt and Louisiana Attorney General Jeff Landry, Fauci was unable to cite any study backing his sudden change of position on the effectiveness of masks in curbing the spread of the SARS-CoV-2 virus.
A former adviser to the World Health Organization and the U.S. Department of Health and Human Services has compiled a list of more than 150 studies and articles presenting data and evidence that universal masking is ineffective in stopping the spread of SARS-CoV-2 and causes harm.
Former Biden COVID adviser Dr. Michael Osterholm of the University of Minnesota's Center for Infectious Disease Research and Policy, attempted to discredit the findings of the new Canadian mask study.
In a report he argued infections may have occurred among the N95 mask-wearers outside the hospital, and only 81% of the N95 group reported wearing them "all the time."
"We just don't need another poorly designed and conducted study on this," Osterholm said.
But others argued the study illustrates the difference between theory and real-world practice.
"As one doctor told me, 'If you can wear an N95 for more than about 30 minutes you are wearing it wrong,'" tweeted George Mason University law professor Todd Zywicki.
Zywicki is known for successfully challenging GMU's COVID vaccine mandate in court.
Attorney Newman Nahas argued the fact that the N95 provides superior filtration doesn't mean it will make a real-world difference in the spread of COVID-19.
"Also illustrates that mechanistic evidence (here, of N95 superior filtration) doesn't always = real-world significance," lawyer and COVID policy critic Newman Nahas tweeted.
Just the News noted that the high rate of mask wearing in Japan –which also had a much higher rate of testing – doesn't appear to have made a difference when compared to the U.S.
"Long-term masking is unrealistic" translates to "I know nothing about Japan".

I'm in Tokyo and the overwhelming majority are masked even on the street.

— Michael A Osborne (@maosbot) December 1, 2022