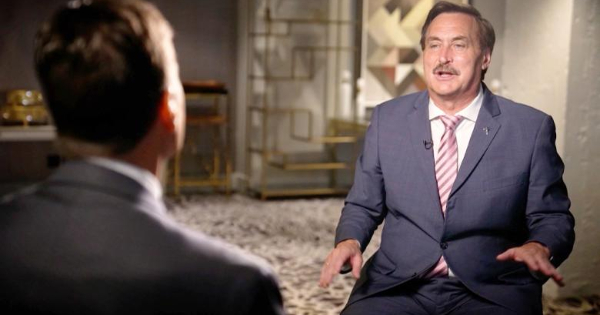 Promising "irrefutable" evidence that hackers backed by China switched votes in favor of Joe Biden in the November presidential election, MyPillow CEO Mike Lindell will open a three-day "cyber symposium" in South Dakota on Tuesday.
The event will be live-streamed beginning at 10 a.m. Eastern time on Lindell's FrankSpeech.com website.
Lindell believes his evidence will be so convincing that it will result in a unanimous Supreme Court ruling to overturn the November election.
"Whether you're a Democrat or Republican, this will be the greatest uniting of our country ever," he told the Washington Times in an interview. "Because this isn't about politics. This is about free and fair elections and about the 2020 [election]. And you've got to get that righted."
Lindell said former President Trump has no involvement in the symposium.
See Lindell's interview Monday with Steve Bannon in "War Room," previewing the symposium:
The Minnesota entrepreneur has spent about $15 million on election-fraud investigations and the cyber symposium. But the toll on his company has been much higher, with hundreds of millions of dollars in losses as retailers have pulled his products.
He told the Times that nearly 500 people have registered for the symposium, including politicians or their delegates from 45 states.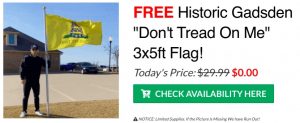 He has offered $5 million to anyone in attendance who can disprove his claims.
Lindell said a number of people came to him in early January saying they had recorded "packet captures" in real time on Election Day. He then hired a team of experts, who spent months validating the material and organizing evidence.
CNN reported last week that election officials in more than a dozen counties that Lindell has claimed were hacking targets said their voting machines are not connected to the internet. They also insisted the results are confirmed by paper ballots, and in some instances official reviews have verified their counts.
'Everyone in the world is going to be curious'
Lindell said his symposium will be "the most seen event in history."
"I believe that because everyone in the world is going to be curious and to see this," he said. "And they're going to be talking, going, 'You got to see this. This is real. The United States was, their election was taken, hacked into by China.'"
Lindell already has produced several documentaries presenting his claims, including "Absolute 9-0," a reference to a unanimous Supreme Court ruling.
As a consequence of his campaign, several retailers have stopped selling MyPillow products. And in February, one of the largest manufacturers of voting machines, Dominion Voting Systems, sued Lindell and MyPillow for $1.3 billion in damages for defamation.
Lindell responded with a countersuit for $1.6 billion claiming Dominion had infringed on his right to free speech.
Last month, Lindell pulled ads amounting to $1 million per week from one of his biggest promoters, Fox News, because the network refused to run an ad for the cyber symposium.
Lindell said his effort is all about perserving America and he's willing to literally sacrifice his fortune.
"Even if I went down and lost everything and was penniless in the street, it wouldn't matter," he said. "This is it. It doesn't matter about the money."
Via Wnd