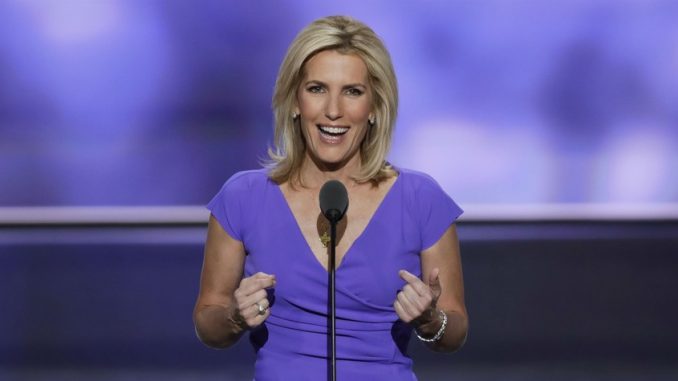 This is becoming a popular line of reasoning for Republican voters looking to the 2024 presidential election. Republicans are getting comfortable with saying the hard part out loud – it's time for a younger, nondramatic version of Trump to run for president. It's one thing for regular voters to deliver such an opinion (and completely understandable), it's more noticeable when it comes from a loyal Trump supporter or a former member of Trump's administration.
Granted, the FBI raid on Mar-a-Lago reminded everyone of the never-ending drama that surrounds Trump and the continuous overreach his opponents provide in their quest to prevent him from running for president again. Mick Mulvaney, Trump's former acting chief of staff and director of the Office of Management and Budget (OMB), said he hopes Trump doesn't run and if he does, he hopes Trump loses the GOP nomination. Mulvaney said there can be a continuation of Trump's policies with someone who is younger and without Trump's baggage. He went on to suggest Ron DeSantis, Tim Scott, Nikki Haley, and Mike Pompeo. He spoke on a NewsNation show on Monday.
'We've got younger people, it's time for Donald Trump to sort of go to the sideline, continue to push the policies that made him so popular,' Mulvaney said on NewsNation's 'Banfield' Monday.

'We defined my party, but we can have all the policies without the baggage, so I hope he doesn't run,' the former GOP congressman continued. 'And if he runs, I hope he doesn't win the nomination for Republicans.'

'He may well be the only Republican who can lose to Joe Biden or any other Democrat in 2024,' Mulvaney said of Trump.
Mulvaney also served as Trump's Special Envoy to northern Ireland, which is the position he had on January 6. He resigned after the Capitol riot. When asked if he would vote for Trump in 2024 if he is the nominee, Mulvaney said, 'It would be really hard, knowing what I know about January 6th.'
Mulvaney may hold a grudge against Trump after January 6th but he sounds like people from both sides of the aisle when he talks about the FBI raid on Mar-a -Lago.
'If the FBI doesn't find a cold body or a smoking gun, then I think this will go down as one of the greatest overreaches in law enforcement history,' he said. 'You don't get to go into a former president's house because of just technical document violations. There has to be something really serious there. I can't imagine what that might be.'
Laura Ingraham made some similar comments during a podcast on Monday. She said it just may be time to turn the page on Trump. She thinks the country is ready to move on with someone who can carry out Trump-like policies but governs drama-free.
Fox News host Laura Ingraham, a vocal Trump ally, suggests voters might reject a 2024 comeback from Donald Trump:

"The country … may believe that, 'Well, maybe it's time to turn the page if we can get someone who has all of Trump's policies who's not Trump.'" pic.twitter.com/vceDd7DVtc

— The Recount (@therecount) August 15, 2022
She's right. It is hard to argue that most of Trump's policies were anything but successful during his time in office. He governed as the most conservative president since Reagan. His personality, though, often steps on recognition of that success. Trump brought in people with real business experience and business and economic knowledge. There is a glaring difference between the Trump administration's leadership and that of the Biden administration. Biden chose to check off identity boxes instead of checking for actual experience on the resumes of his cabinet and senior staff. It shows. The country is in a mess and it's important that the 2024 GOP nominee, whomever it turns out to be, win the election to start turning the nation around.
Do I think Laura Ingraham will vote for Trump if he is the nominee? Yes, of course she will. She has been one of Trump's most loyal supporters. That is why it is so interesting to hear Laura admit that people are simply over the drama. Republican voters want the Trump policies back but not the drama.
In the meantime, Trump and some of his supporters want to take advantage of the FBI raid and gin up enthusiasm for Trump's potential candidacy. Supporters say he should announce his candidacy before the midterms.
Former President Donald Trump claimed that a backlash to the FBI search of his Mar-a-Lago home will fire up Republican voters and deliver extra seats in November's midterm elections.

Some of his supporters want Trump to capitalize on anger to the raid to announce his own run for the White House in 2024.

In the meantime, Trump himself said on Monday that it would help Republicans in November's elections.

'Republicans could win many additional seats, both in the House & Senate, because of the strong backlash over the raid at Mat-a-Lago,' he posted on his Truth Social media platform.

'Polls are showing that some lost Republican territory over the last number of weeks has been more than made up with the unannounced Break In by the FBI, which should never have happened!'
I'm not so sure about his claim about the polls. It plays into the exhaustion felt by supporters over the drama. Trump should concentrate on talking about policy and not on emotions. Elections are about the future, not dwelling in the past. It is time to move on to the younger candidates on the GOP bench. Unlike the Democrats, Republicans have several who could fit the bill, beginning with Ron DeSantis.
Via            Hot Air
The Death of Black Coffee:
Latest studies have found that 1 tiny tweak to your morning coffee puts your body into fat-burn ing mode for the rest of the day.
This coffee trick takes less than 10 seconds…
Yet, it instantly ignites your metabolism and boosts your health, energy and well-being at the same time!
Here's to an amazing start to your day 🙂
====> Try This 10 Sec Fat-Burning Coffee Trick!