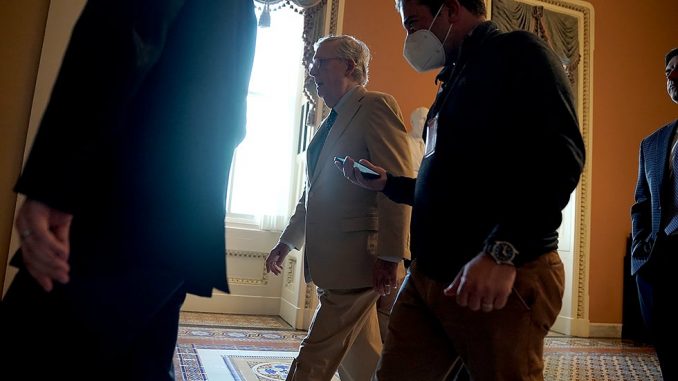 Senate Minority Leader Mitch McConnell (R-Ky.) said Friday that the U.S. should start conducting airstrikes against the Taliban and provide support to Afghan forces to stop the insurgent group from capturing the Afghan capital amid the withdrawal of U.S. troops.
McConnell said in a statement that "it is not too late to prevent the Taliban from overrunning Kabul. The Administration should move quickly to hammer Taliban advances with air strikes, provide critical support to the Afghan National Defense and Security Forces (ANDSF) defending the capital, and prevent the seemingly imminent fall of the city."
"If they fail to do so, the security threat to the United States will assuredly grow and the humanitarian cost to innocent Afghans will be catastrophic," the Kentucky senator warned.
McConnell also mentioned that he had spoken with the Afghanistan ambassador to the U.S., saying they had "an urgent conversation" regarding "the deteriorating security situation in Afghanistan and the unfolding humanitarian crisis."
Republicans have in recent days ramped up their criticism of President Biden's decision to withdraw U.S. troops as conditions in Afghanistan have been rapidly deteriorating amid the Taliban's recent gains.
The Taliban now control 14 of the country's 34 provincial capitals, according to The Associated Press. Several major cities, including Kandahar and Herat, were captured this week.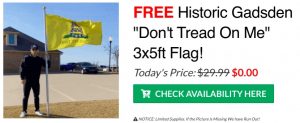 Biden defended his decision to withdraw troops last month, rejecting the notion that a Taliban takeover in Afghanistan was "inevitable."
"The Taliban is not the North Vietnamese Army. They're not remotely comparable in terms of capability," he said during a speech in the White House East Room. "There's going to be no circumstances where you're going to see people being lifted off the roof of an embassy in the United States from Afghanistan."
The president made a similar sentiment on Tuesday, pointing to the amount of money that the U.S. has spent on Afghanistan and the number of Afghan forces the U.S. trained.
"We spent over $1 trillion over 20 years. We trained and equipped with modern equipment over 300,000 Afghan forces," Biden said at a news conference. "And Afghan leaders have to come together. We lost thousands, we lost to death and injury, thousands of American personnel. They've got to fight for themselves, fight for their nation."
U.N. Secretary-General António Guterres on Friday urged the Taliban to halt their offensive and "negotiate in good faith."
"The message from the international community to those on the warpath must be clear: seizing power through military force is a losing proposition. That can only lead to prolonged civil war or to the complete isolation of Afghanistan," Guterres said.
"I call on the Taliban to immediately halt the offensive and to negotiate in good faith in the interest of Afghanistan and its people," he continued.
Via The Hill