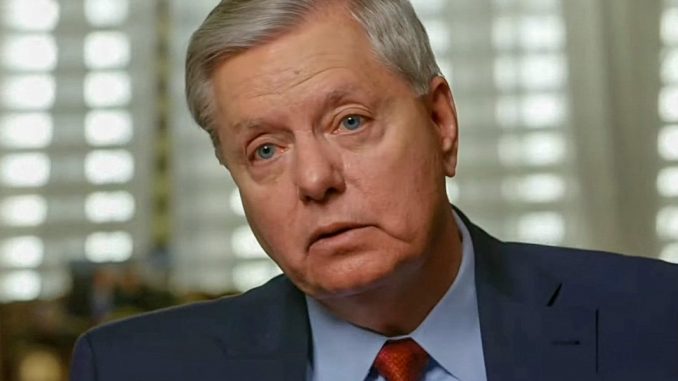 Senator Lindsey Graham reportedly called for law enforcement to murder Trump supporters who were protesting on January 6th.
The shocking allegation was mentioned in an article in the Washington Post about the timeline of events on that day.
In a portion about how lawmakers had to shelter in place when protesters breached the building, the paper describes Graham urging the Senate's sergeant-at-arms to use guns against the members of his own party.
The Senate and House leaders also had been evacuated by Capitol Police and taken to an undisclosed location, but many lawmakers remained in their chambers for a few minutes before they were led to safety in the Hart Senate Office Building. Sen. Lindsey O. Graham was irate that senators were forced to flee their own chamber. He yelled at the Senate sergeant-at-arms. "What are you doing? Take back the Senate! You've got guns. Use them." The South Carolina senator was adamant. "We give you guns for a reason," he repeated. "Use them."
Ashli Babbitt was an unarmed Air Force veteran who was shot at close range by a Capitol Police officer during the protest. Her killer will not be charged.