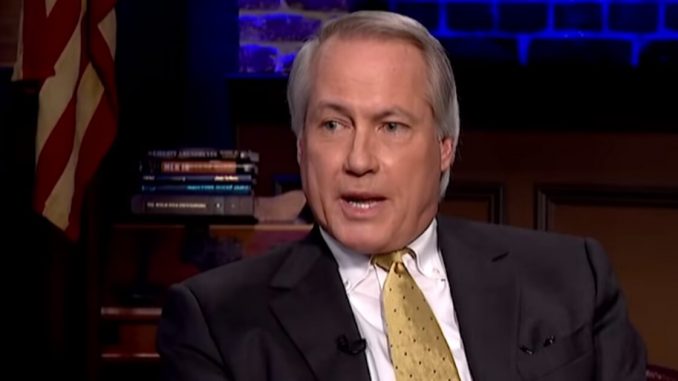 If you haven't been following an attorney by the name of L. Lin Wood on Twitter as of late, you're missing out on some of the boldest, wildest claims about the 2020 election that even the best of Hollywood directors couldn't write in a script.
Wood, a prominent figure in the legal industry, has been on the forefront of attempting to prove allegations by President Donald Trump and his allies that widespread voter and ballot fraud took place in the 2020 election, thus causing Trump to lose.
So far, Wood or anyone else on Trump's legal teams have managed to effect any meaningful change, as far as having election outcomes thrown out or overturned by a judge. After dozens of cases have been presented and loads of "evidence" along with it, not a single judge has given any of the lawsuits or challenges even a remote chance of being heard.
That aside, Wood is facing increasing scrutiny over the past weeks as his rhetoric has morphed into something totally different. And disturbing.
According to Breitbart, Wood's latest claim — based on no evidence to speak of other than his "sources" or what he's heard — is that a number of prominent figures in D.C. will soon be arrested, including Supreme Court Chief Justice John Roberts, Senate Majority Leader Mitch McConnell and Vice President Mike Pence himself.
(2) We have also learned that the Globalists like George Soros & the Elitists like Bill Gates were involved. CIA too (no surprise – military industrial complex).

It all seemed so clear we overlooked one of the main participants in the theft of the election:

THE REPUBLICANS.

— Lin Wood (@LLinWood) January 1, 2021
Then, outdoing himself, Wood suggested that not only would Pence be arrested for "treason," but that he will also soon face a "firing squad."
If Pence is arrested, @SecPompeo will save the election. Pence will be in jail awaiting trial for treason. He will face execution by firing squad. He is a coward & will sing like a bird & confess ALL.

— Lin Wood (@LLinWood) January 1, 2021
He went on to claim that Secretary of State Mike Pompeo will somehow be in charge of the Electoral College vote certification on January 6, while retired General Michael Flynn — who was just pardoned by the president last month — will assume the role of the vice presidency.
Yeah, it's a lot to digest.
Oh, and even if you're a Trump supporter — if you even dare question Wood's predictions, you're branded a "traitor." Those who doubt Wood are also being asked to shoulder the burden of proof to determine what Wood is saying isn't true, as if that makes even a shred of sense.
Look, many people believe that this election was rigged, stolen… whatever word you want to use. But reasonable people, sadly, have been sucked into Wood's very colorful web of elaborate conspiracies and I have a pretty solid feeling that come January 6, there will be a lot of severely disappointed followers of Wood on social media.
Should Pence and others actually be arrested, for anything whatsoever, I will gladly return to this story and issue a full apology for doubting Wood's ability to predict the future.