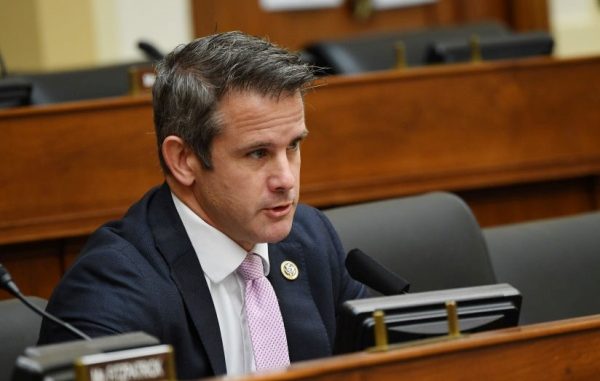 Rep. Adam Kinzinger, R-Ill., thinks "upwards of" 100 GOP lawmakers will vote to not accept Joe Biden's victory when Congress convenes on Jan. 6 to count the Electoral College votes.
"I hope I'm wrong. I'm guessing it will be upwards of 100," Kinzinger told Charlie Sykes Wednesday during an appearance on "The Bulwark Podcast."
"I think you're going to have some people that come out and take a strong stand but man, I hope I'm wrong. I'm not going to be surprised if it approaches three figures."
Kinzinger, one of the few Republicans to speak out against the conspiracy theories President Donald Trump embraces surrounding the election, told Sykes that he's "over the undermining of democracy and frankly, the massive damage that's being done with this.
"It is a scam," he said of the effort to get the election reversed, specifically calling out Rep-elect Marjorie Taylor Greene of Georgia and Rep. Mo Brooks of Alabama, the pair of House Republicans leading the Jan. 6 effort.
"It is going to disappoint the people that believe this election was stolen, that think this is an opportunity to change it. But instead of being disappointed in the people that led them on this grifting scam, they're going to somehow try to convince these people that it was the RINO's in Congress or something like that and not the Constitution that prevents this from happening in the first place.
"All they're doing is getting a ton of followers, raising a ton of money and they're taking people that are hurting right now during a pandemic and taking their money from them, not because they're telling them the truth but because they're giving them false hope," he added.
Via News max