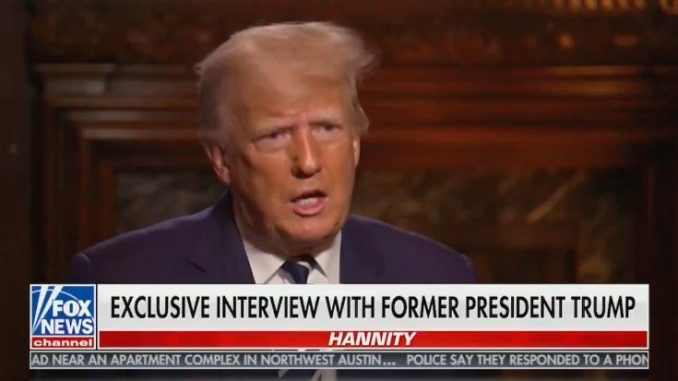 Donald Trump told Fox News host Sean Hannity Monday evening that he is very seriously considering a 2024 presidential bid.
"Are you running again in 2024? Hannity asked Trump during an exclusive, sit-down interview.
"I am looking at it very seriously, beyond seriously," Trump said as he bashed Joe Biden and the Democrat party.
WATCH: