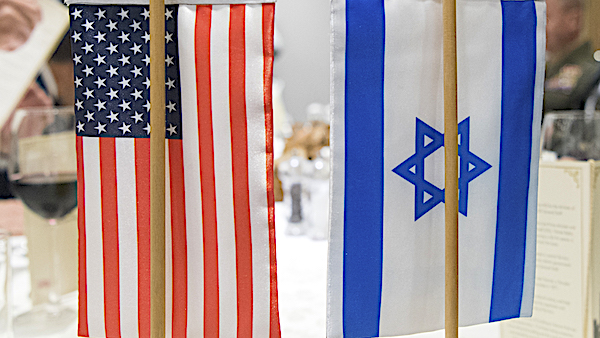 Condemning the Hamas and Islamic Jihad terrorists who have been raining down rockets on Israeli civilians, Israeli officials have rejected a call by the Biden administration for a ceasefire.
Israeli Foreign Affairs ministry spokesman Lior Haiat told reporters Wednesday that Israel Defense Forces will continue to strike Hamas positions in Gaza to degrade the threat, the Washington Examiner reported.
"I don't think it's the time to talk about the calls for a ceasefire," he said. "There's nothing really to talk about."
Hamas, designated by the U.S. as a terrorist organization, states in its charter that its reason for existence is to destroy Israel.
Meanwhile, Secretary of State Antony Blinken announced the State Department's top official for Israel and Palestinian Affairs will head to the Middle East to attempt to broker an end to the violence.
But Israeli officials insist the terrorists' ability to continue their attacks must be addressed now.
"These people of darkness, these Hamas and Islamic Jihad terrorists, have blood on their hands," Israeli Prime Minister Benjamin Netanyahu said Wednesday.
He was visiting an Israeli hospital where children injured in the rocket attacks received treatment.
"An hour ago, we assassinated senior commanders in Hamas's headquarters, including the commander of Gaza City and other commanders. This is just the beginning. We will hit them with strikes they have never dreamed of," he said.
The Examiner noted the Biden administration doesn't want to hear that kind of talk.
The IDF said early Thursday morning, Israel time, that over the previous three days, Hamas has fired more than 1,500 rockets from Gaza into Israel, "terrorizing civilians as far as 90 miles away."
"Hamas, expect a response," the IDF said in a tweet.
Apparently Israel just killed this guy in a targeted strike https://t.co/Rarkrz4a3E

— Will Chamberlain (@willchamberlain) May 12, 2021
Israel's 'extra burden'
The U.S. has been walking a fine line of condemning Hamas while lobbying Netanyahu to stop "retaliatory strikes" that might escalate the conflict.
Blinken acknowledged Wednesday the "very clear and absolute distinction between a terrorist organization, Hamas that is indiscriminately raining down rockets, in fact, targeting civilians" and Israeli operations.
But he hedged his statement, saying that "whenever we see civilian casualties, and particularly when we see children caught in the crossfire losing their lives, that has a powerful impact."
"And I think Israel has an extra burden in trying to do everything it possibly can to avoid civilian casualties, even as it is rightfully responding in defense of its people," he said.
Israel, in fact, issues warnings before any strike, and the IDF points out that Hamas uses "human shields" by deliberately positioning military targets in civilian centers.
Palestinian civilians also are casualties of failed Hamas rocket attacks.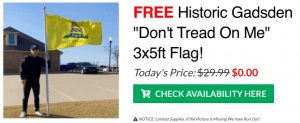 "There is an abnormal amount of rockets falling short, and they are landing in populated areas in Gaza," Israeli Defense Forces spokesman Lt. Col. Jonathan Conricus told reporters Wednesday. "What Hamas is trying to do is to pin the blame on Israel for those civilian casualties that they themselves, and the Islamic Jihad, are causing."
Conricus cast doubt on the claims of Palestinian health officials that 56 people have been killed, including 14 children.
"Hamas is a terrorist organization that is known to lie, manipulate, and falsify," he said. "So the fact that they say a certain amount of people have been killed, doesn't, I don't feel committed by that, and I question anything that Hamas does or says."
At least seven people have been killed in Israel, according to authorities.
Blinken said the senior State Department official dispatched to Israel "will urge on my behalf and on behalf of President Biden a de-escalation of violence."
"We've been engaged with all parties, including the Palestinians, and that will continue," he said. "But the most important thing now is for all sides to cease the violence, to de-escalate, and to try to move to calm."
Hamas misfire a rocket an hour ago, it hit the main power line, and now 100,000 people in the Rafah neighborhood in Gaza including hospitals are without power. Intel sources are saying Hamas is desperately looking for a cease-fire, Israel so far is refusing. @JoeSilverman7

— Raylan Givens (@JewishWarrior13) May 13, 2021
Creating a 'moment'
On Tuesday, Israeli-American journalist Joel Rosenberg explained that the current conflict began when Hamas encouraged young people to stockpile rocks, stones and chunks of concrete in the Al Aqsa Mosque on the Temple Mount in Jerusalem.
Hamas instructed the Palestinian youth to throw the rocks at Jewish worshipers in the Western Wall plaza. Israel forces on Friday then had to move in to the Temple Mount to protect the worshippers and "stop this violation of religious freedom," said Rosenberg in an interview Tuesday with David Brody on Real America's Voice.
"And, of course," he said, "this was designed to pull Israeli forces in and then create a 'moment,' where you have tear gas and you have all this stuff going on, so that on television, the radical Islamic world could begin to say Israel is encroaching on our religious freedom, and they are desecrating our holy site."
But that's not what generally is heard in establishment media, said Rosenberg, the author of best-selling novels centered on Israel and Islamic terrorism.
"The media act as though, suddenly, one day Israel decided to be mean to Palestinians and started bombing Gaza," he said.
See the segment:
Via Wnd