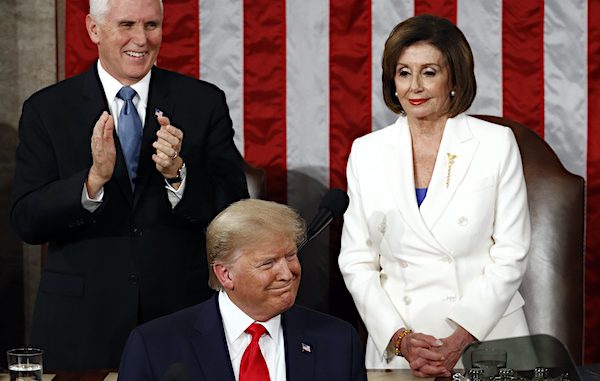 Vice President Mike Pence, who will oversee the Jan. 6 joint session of Congress, issued a statement Saturday he "welcomes" the lawful "authority" in the House and Senate "to raise objections."
VP Pence, facing growing pressure from Trump's allies over his ceremonial role in presiding over the session Wednesday issued a statement Saturday through his chief of staff Marc Short.
Axios' Jonathan Swan tweeted the Short statement: 
"Vice President Pence shares the concerns of millions of Americans about voter fraud and irregularities in the last election . . . 1/2"
Continuing in an ensuing tweet:
"'The Vice President welcomes the efforts of members of the House and Senate to use the authority they have under the law to raise objections and bring forward evidence before the Congress and the American people on January 6th.' 2/2"
Several Republicans have indicated they are under pressure from constituents back home to show they are fighting for President Donald Trump in his campaign to root out voter and election fraud.
Sen. Ted Cruz, R-Texas, announced Saturday a coalition of 11 senators and senators-elect who have been enlisted to support Trump's effort.
This follows the declaration from Sen. Josh Hawley, R-Mo., who was the first to buck Senate leadership by saying he would join with House Republicans in objecting to the state tallies during Wednesday's joint session of Congress.
Senate Majority Leader Mitch McConnell, R-Ky., had urged his party not to try to overturn Elector College.
The 11 senators largely acknowledged Saturday they will not succeed in preventing Biden from being inaugurated Jan. 20 after he won the Electoral College 306-232. But their challenges, and those from House Republicans, represent the most sweeping effort to undo a presidential election outcome since the Civil War.
"We do not take this action lightly," Cruz and the other senators said in a joint statement.
They vowed to vote against certain state electors Wednesday unless Congress appoints an electoral commission to immediately conduct an audit of the election results. They are zeroing in on the 6 states where Trump has raised claims of voter fraud.
Via Newsmax