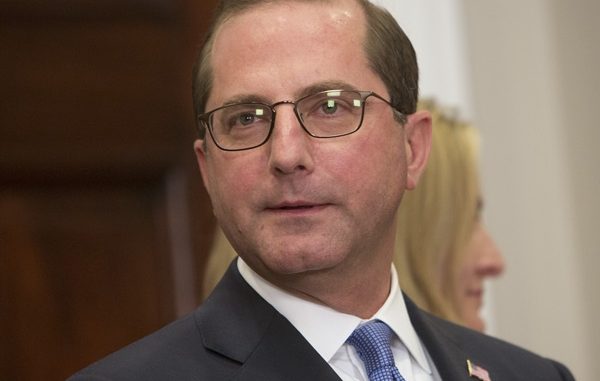 Secretary of Health and Human Services Alex Azar on Sunday lamented "partisan sniping" that has been sparked by the distribution of a Pfizer-developed vaccine for the coronavirus.
In an interview on CBS News' "Face The Nation," Azar said the nation "ought to be celebrating" the breakthrough that could eventually bring the pandemic to an end.
"There is a lot of partisan sniping going on," he said, adding "We have millions and millions of doses of an effective vaccine going out. We've worked on all 64 health jurisdictions in this country. We have provided feedback back and forth. This is working. It will work. It is under control.
"We're leveraging the private distribution system that works every year for flu vaccines," he said, noting the Department of Defense as well as private companies CVS and FedEx all vowed last week at a White House summit "this is what we do, let us do our jobs."
He added that shipment to the nation's allies will occur after the United States gets vaccinated.
"We're going to ensure the vaccines distributed through the United States. We have 900 million doses under guarantee contract for the United States," he said. "We have total options for purchase of 3 billion doses.
"What the executive order says is we're going to make those surplus doses, and we're going to make that capacity available to our friends and allies around the world," he said.
Via Newsmax