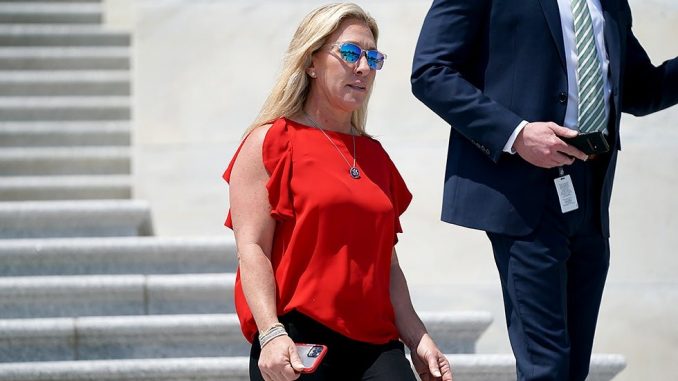 Rep. Marjorie Taylor Greene (R-Ga.) on Friday blasted Speaker Nancy Pelosi (D-Calif.) over her mask policy for the House floor, likening it to the Holocaust.
"This woman is mentally ill," Greene said on Real America's Voice. "You know, we can look back at a time in history when people were told to wear a gold star, and they were definitely treated like second-class citizens, so much so that they were put in trains and taken to gas chambers in Nazi Germany. And this is exactly the type of abuse that Nancy Pelosi is talking about."
The comments mark the latest in a string of controversial remarks for Greene.
The Georgia firebrand was removed from her House committees earlier this year over past support for conspiracy theories and social media posts that appeared to advocate for violence against Democrats, including Pelosi.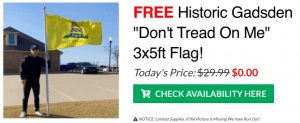 Greene has also made remarks that critics have panned as antisemitic, including that the Rothschild banking firm is behind a supposed corporate cabal.
Her rebuke of Pelosi comes as Republicans rail against the requirement that everyone in the House chamber wear masks despite guidance from the Centers for Disease Control and Prevention (CDC) that people who are fully vaccinated against COVID-19 can uncover their faces in most settings. Under the CDC's guidance, unvaccinated people still need to wear masks.
Greene was one of seven Republicans who were issued formal warnings this week for refusing to wear masks. She will be slapped with a fine if she breaks the rules again.
Via The Hill