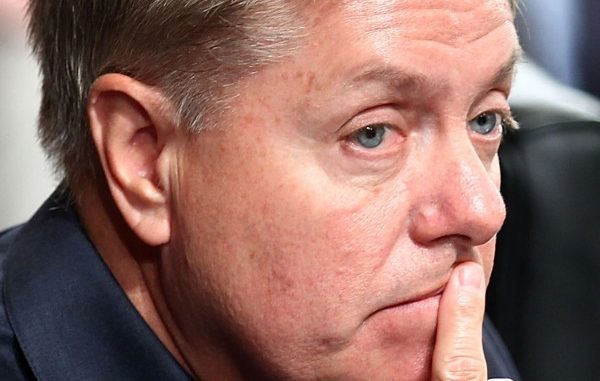 One of President Donald Trump's closest congressional allies says he's talked with President-elect Joe Biden and will "be helpful where I can."
Sen. Lindsey Graham said Monday that he recently had a "pleasant" 10-minute conversation with Biden and has spoken to some of the Democrat's picks to lead his administration.
The South Carolina Republican says he expects Trump to let continuing legal challenges over the presidential election results "play out," saying he saw a "very, very narrow path" for Trump to achieve a second term.
Graham also said that he would support a waiver for retired Gen. Lloyd Austin to serve as defense secretary and that Janet Yellen "would be fine" to lead the Treasury Department.
Asked about Sally Yates, mentioned for a possible attorney general pick, Graham, chair of the Senate Judiciary Committee, said, "I don't think so." He responded favorably when asked about two other possible nominees, outgoing Alabama Sen. Doug Jones and one-time U.S. Supreme Court nominee Merrick Garland.
On Monday, Biden prevailed in the Electoral College, 302 to Trump's 232. For some Republicans, that part of the election process represents a threshold moment, beyond which Biden is now rightfully and officially regarded as president-elect despite the ongoing election challenges by the Trump campaign.
Graham said "yeah" on Monday when reporters at the Capitol asked if Biden was now president-elect. And Missouri Sen. Roy Blunt flatly says, "Vice President Biden is the president-elect."
Blunt is a member of the Senate GOP leadership. Graham is a close friend and strong supporter of President Donald Trump.
Via Newsmax