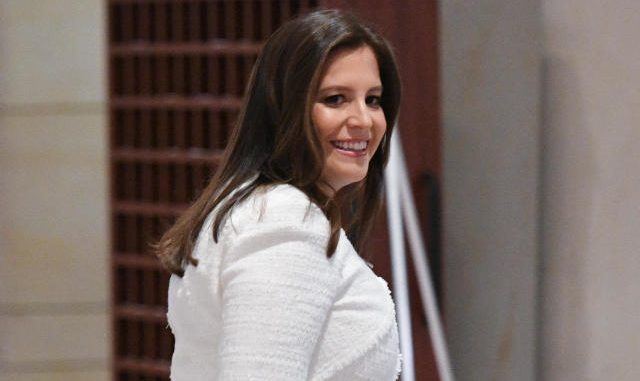 House Republicans on Friday elevated Rep. Elise Stefanik (R-N.Y.) to replace Rep. Liz Cheney (R-Wyo.) as the party's conference chair, capping a tumultuous three-week stretch that exposed deep divisions in a conference beholden to former President Trump.
Stefanik, who was backed by Trump and top House GOP leaders, easily defeated Rep. Chip Roy (R-Texas), a member of the conservative House Freedom Caucus who launched a last-minute challenge over concerns Stefanik's voting record is too liberal. The vote, conducted by secret ballot, was 134-46.
Three other Republicans — Reps. Virginia Foxx (N.C.), Jim Jordan (Ohio) and Cathy McMorris Rodgers (Wash.) — each received a single vote. Nine lawmakers voted present.
Cheney, for her part, did not vote, steering clear of the gathering altogether.
After the vote, Stefanik brushed aside the criticisms about her voting record, pledging that she'd fight to keep Republicans as one voice heading into the 2022 midterm elections, where they like their odds of flipping control of the House.
"The American people are suffering under the far-left, socialist policies of President Joe Biden and Speaker Nancy Pelosi. In just over 100 days, we have an economic crisis, we have a border crisis and we have a national security crisis," Stefanik told reporters, flanked by other members of the GOP leadership team.
"We are unified, working as one team. … We are focused on putting forth policies and communicating them to the American people to beat Democrats, and we are going to win the majority in 2022."
The closed-door election was held two days after House Republicans took the unprecedented step of voting to oust Cheney from the No. 3 leadership post for continuing to call out Trump's baseless claims that the 2020 election was stolen and cast blame on the former president for the Jan. 6 insurrection.
Removing Cheney marks a near-term victory for GOP leaders hoping to move beyond the controversies swirling around Trump's post-election actions by demoting his most prominent — and persistent — GOP critic.
But it also carries risks.
Cheney, the daughter of former Vice President Dick Cheney, was the highest-ranking GOP woman in Congress, leading to charges that women have no place in the highest ranks of Republican leadership — even a scion of one of the most powerful conservative families in the country. And Cheney, from her new spot in the rank and file, says she won't remain silent about the former president, vowing to fight tooth-and-nail to diminish Trump's iron grip over the party heading into future elections.
"We have got a huge set of policies we have got to be able to implement — we have to get people to vote for us. And we can't do that if we are a party that's based on a foundation of lies," Cheney said Thursday night in a Fox News interview.
"I think what the former president is doing is dangerous."
Rep. Kevin McCarthy (R-Calif.), the House minority leader, has dismissed the idea that Cheney's persistent anti-Trump campaign will complicate the GOP's effort to turn the page with Stefanik. Voters, he suggested, are more interested in kitchen-table issues than the GOP's internal fights.
"She can talk whatever she wants," McCarthy said Thursday night. "I think the American public are concerned about gas lines, inflation, kids not getting back in school, the jobless claims.
"I think that's what they want to see people work on and work towards."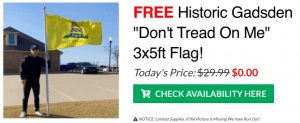 In swapping Cheney for Stefanik, Republicans have installed a 36-year-old lawmaker who hails from a blue state and has a more moderate track record on Capitol Hill, including a vote against the tax cuts that stand as Trump's signature domestic achievement. Yet Stefanik's district, after siding twice with Barack Obama, turned sharply toward Trump in 2016 and 2020. And Stefanik responded in turn, rebranding herself as a Trump loyalist and winning national acclaim in the party after aggressively defending the 45th president during his first impeachment.
Her victory underscores how today's Republican Party values absolute loyalty to Trump over conservatism.
"I believe that voters determine the leader of the Republican Party and President Trump is the leader that they look to," Stefanik said when asked by The Hill if Trump was the leader of the GOP. "I support President Trump; voters support President Trump. He is an important voice in our Republican party and we look forward to working with him."
It was Stefanik's voting record that sparked the eleventh-hour challenge from Roy, a former chief of staff to Sen. Ted Cruz (R-Texas), who also objected to the process that promoted Stefanik just days after Cheney's departure. Roy labeled it a "coronation."
"There was a good solid chunk of votes that I think agreed that we should have had a better process," Roy said after his defeat. "But we're all united, and Elise is our chair, and now we're gonna get busy pointing out how the Democratic Party is destroying America."
Earlier in a memo to GOP lawmakers, he made the case that Stefanik is too liberal for the leadership position.
"With all due respect to my friend, Elise Stefanik, let us contemplate the message Republican leadership is about to send by rushing to coronate a spokesperson whose voting record embodies much of what led to the 2018 ass-kicking we received by Democrats," Roy wrote.
Yet Roy has his own track record of bucking Trump and the party. In January, he opposed the Republican effort to overturn the 2020 election results in six states. And he did it in a manner that infuriated his colleagues, forcing a floor vote on a resolution that would have blocked the swearing-in of those members from the six contested states.
His message was clear: If President Biden's victory in those states is illegitimate, he was saying, then yours might be too. Few of his fellow Republicans saw the discrepancy, however, and only two GOP lawmakers voted to prevent Speaker Nancy Pelosi (D-Calif.) from swearing in the entire House.
On Friday, Roy's challenge proved to be quixotic. And Trump helped seal the lawmaker's defeat by endorsing Stefanik once more ahead of the vote, while suggesting he'd back any primary opponent who emerged to challenge Roy — a threat the Texas firebrand quickly dismissed as Beltway nonsense.
"This is all D.C. swamp business," he said Thursday night.
Rep. Ken Buck (R-Colo.), another Freedom Caucus member who nominated Roy during Friday's gathering, said his message to the conference was simple: "That [Roy] is more conservative, that he's more aligned with the conference, and that he is someone who can paint a strong contrast with his voting record to the Biden policies."
Still, Buck also said there will be no lingering resentments, and the mood in the room was "a mood of relief … that this is over and we're going to move on."
Via The Hill