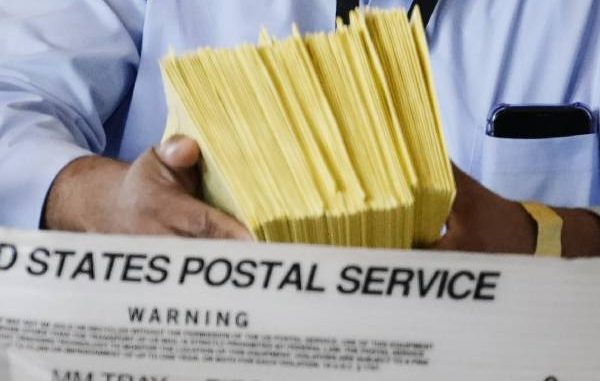 Georgia officials rejected President Donald Trump's effort to pressure them to reverse the state's election result, a day after he repeated claims of voting fraud and berated the Republican governor and secretary of state.
Trump has suggested calling a special session of the Georgia legislature to consider overturning President-elect Joe Biden's victory in the state, a move that Gov. Brian Kemp isn't planning to make, Lieutenant Governor Geoff Duncan said on Sunday.
Calling the special session would be "a solution trying to find a problem," Duncan, also a Republican, said on CNN's "State of the Union." "And we're certainly not going to move the goalposts at this point in the election."
Holding the session would lead the state down the path of "nullifying the will of people," said GOP Secretary of State Brad Raffensperger on ABC's "This Week."
The officials spoke out after Trump held a Saturday rally in Valdosta, Georgia, in which he took aim at Kemp and Raffensperger for not doing more to help throw out Biden's victory. The president repeated unsubstantiated and outlandish claims that there was a multistate conspiracy by Democrats to cheat in the Nov. 3 election.
The stated purpose of Trump's rally had been to urge support for two GOP senators facing re-election in contests that will determine control of the upper chamber. But influential Republicans in the state have expressed concern that Trump's relentless attacks on the election could backfire, hurting GOP Senators David Perdue and Kelly Loeffler, who face Jan. 5 run-offs against Democratic challengers.
At the rally, Trump called on his supporters to vote for the two GOP senators even while insisting the Nov. 3 election was corrupt. He even told them to request absentee ballots, a form of voting the president has repeatedly said corrupted the result of his contest with Biden.
'Mixed Messaging'
Gabriel Sterling, a Republican who's the state's voting system manager, said he's concerned that Trump's stance could cost Loeffler and Perdue their Senate seats.
"It's mixed messaging," he said on NBC's "Meet the Press" on Sunday. "It's confusing and if you're telling people don't trust the election system, why would they bother to show up?"
Trump was undeterred on Saturday night, repeatedly turned the Saturday rally into a wide-ranging assault on his political foes, especially Democrats. He itemized what he described as his accomplishments, including a wall on the southern border, tax cuts and appointing conservative judges. He also lit into Georgia's own Republican state leaders.
"Your governor should be ashamed of himself," Trump said of Kemp, whom the president claimed had been cowed by the "radical left" into refusing to overturn Biden's victory in Georgia. "He's got to get a lot tougher."
The president told his supporters that they must make sure Raffensperger, who has stood by the election results, "knows what the hell he's doing."
Few Masks
The Valdosta event — with supporters packed shoulder-to-shoulder and few wearing masks to avoid spreading the coronavirus — took on the flavor of the signature rallies the president held before the election.
Trump openly mused about running for president again in 2024, while saying he didn't want to because he hoped to be inaugurated again in January.
But at another point, Trump appeared to acknowledge defeat when he lamented Iran would have rushed to make a deal with his administration "if I won." But he quickly added, "perhaps I still will."
While failing to make legal headway, Trump's persistent claims of election fraud have also helped his fundraising, directing much of the proceeds to his political action committee.
Courts around the country have thrown out claims made by Trump and his allies that the election should be overturned due to irregularities. And the results of a second recount in Georgia are expected to reaffirm Biden's win, according to state officials.
Trump's fraud claims have been criticized by Democrats and some GOP officials. Attorney General William Barr said the Department of Justice has seen no evidence of widespread fraud in the election.
Trump's assertions on Saturday also contrasted with remarks by Vice President Mike Pence a day earlier at a rally in Georgia. Pence said all legal votes need to be counted but stopped short of alleging conspiracies and widespread fraud.
Trump called on his supporters to back Perdue and Loeffler to prevent Democrats from gaining control of the Senate. But he spent far more time talking about how the presidential election was "stolen" and "rigged" than he did endorsing the candidates.
Via News max