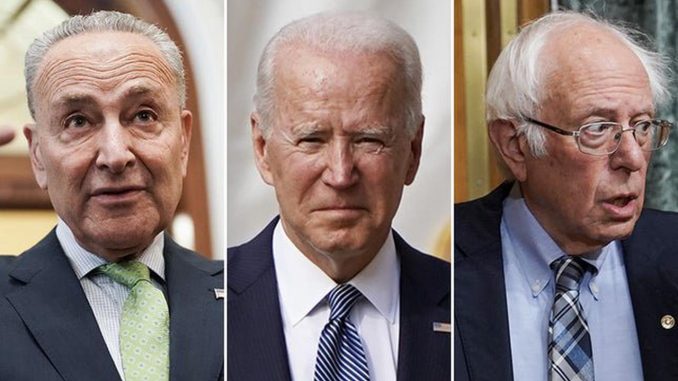 Key Senate Democrats this week reached an agreement on a $3.5 trillion budget resolution that would facilitate a wide-ranging spending package, but many details about what the spending measure will look like remain to be seen.
Democrats are seeking to pass a budget resolution that would pave the way for a separate bill that would include spending in areas such as education, climate and health care.
Democrats intend to offset the cost of the spending through tax increases on the wealthy and corporations and savings from lower prescription drug prices, and also suggested that some of the package could be financed through increased long-term economic growth.
There are still many steps that Democrats need to take before a spending package becomes law.
Lawmakers have yet to release the text of a budget resolution, which needs to be adopted in order for Democrats to pass a spending bill through the budget-reconciliation process without any Republican votes. Once a budget resolution is adopted, lawmakers will need to craft a spending bill in such a way that it can get support of nearly every Democratic lawmaker and adhere to Senate rules.
Here are five unanswered questions about the Democrats' plans for a spending package, in light of this week's budget deal.
How do major spending programs take shape?
President Biden and congressional Democrats have outlined their priorities for a spending bill, but will have to provide more specifics when they actually draft legislation.
The budget deal seeks to allow a spending bill to cover a variety of topics, including universal pre-K, paid family and medical leave, clean energy tax incentives, and adding a Medicare benefit for dental, vision and hearing.
Many of the items Democrats want to include in their spending package have also been part of proposals that Biden has offered earlier this year, but details still need to be fleshed out and the ultimate bill could have some differences from past proposals.
One key spending item whose program design is unclear is an expansion of Medicaid in the 12 states that haven't already implemented an expansion under ObamaCare. Democrats have floated multiple ways to achieve this goal, such as creating a new federal program for eligible residents in the 12 states or creating heavily subsidized coverage in the ObamaCare marketplaces for residents.
Which taxes would increase, and by how much?
Democrats want to pay for much of their package through tax increases on corporations and high-income households, and have said they won't raise taxes on families making under $400,000 annually. Exactly how they raise taxes on their target groups has yet to be determined.
Biden offered his ideas on how to raise taxes on the wealthy and corporations earlier this year, but some of those proposals have met resistance from some Democratic lawmakers.
For example, Sen. Joe Manchin (D-W.Va.), a key moderate, has said he would prefer to increase the corporate tax rate from 21 percent to 25 percent, rather than to Biden's proposed rate of 28 percent.
Additionally, Democratic lawmakers who focus on agriculture issues have raised concerns about Biden's proposal to tax capital gains at death. The budget deal seeks to acknowledge those concerns by calling for a budget resolution to bar tax increases on small businesses and family farms.
The less Democrats are able to raise revenue through tax increases, the more they will have to rely on other ways to offset the cost of their spending proposals if they want to pay for them.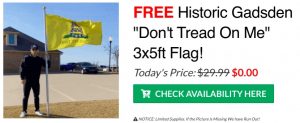 What would be the length of extensions of expanded tax credits?
One of Democrats' top priorities for their spending bill is to extend expansions of tax credits benefiting low- and middle-income households.
The $1.9 trillion coronavirus relief law that Biden signed in March included one-year expansions of the earned income tax credit, the child tax credit and the child and dependent care tax credit. Democrats have in particular been highlighting the child tax credit expansion, under which monthly payments started on Thursday.
Democrats ideally would like to make the expansions of all three credits permanent, but doing so would be expensive. A senior Democratic aide said that the duration of extensions of the expanded credits will depend on the cost and input from relevant congressional committees.
The extensions of tax-credit expansions may not be the only aspect of a Democratic spending package that ends up being temporary in legislation. The aide said that the duration of the social spending and health provisions will also depend on their cost and feedback from committees.
Does the Senate parliamentarian strip out any of Democrats' priorities?
Legislation considered under the budget-reconciliation process is subject to special rules. One of those rules is that each provision in a reconciliation bill has to have an impact on the federal budget, and those impacts can't be "merely incidental" to the non-budgetary aspects of the provisions.
The Senate parliamentarian, Elizabeth MacDonough, will be tasked with determining whether provisions in any future Democratic reconciliation bill meet the rules. Provisions that don't follow the rules would likely be removed from legislation.
Some items that Democrats want to include in their spending package could end up being ruled as in violation of the reconciliation rules, depending on their structure. These include immigration-related provisions, a clean energy standard and pro-worker incentives and penalties.
Earlier this year, MacDounough determined that a minimum-wage increase did not comply with the budget rules, resulting in the wage hike being left out of the final version of Biden's coronavirus relief law.
Do Democrats get full consensus on $3.5 trillion in new spending? 
The budget resolution agreement announced Tuesday was between Senate Majority Leader Charles Schumer (D-N.Y.) and Democrats on the Senate Budget Committee. Every Senate Democrat and nearly every House Democrat will need to vote for a budget resolution and a subsequent spending bill for them to pass.
Key centrist Democrats, including Manchin and Sen. John Tester (D-Mont.), have indicated that they're not planning to prevent a budget resolution from moving forward.
But centrists could still try to shape the contents of a spending bill. Some moderate Democrats may be wary of large additional amounts of federal spending amid concerns about inflation.
Democratic leaders will have to balance any spending concerns by moderates with the robust spending priorities of progressives, since support from Democratic lawmakers across the ideological spectrum will be needed.
Via The Hill