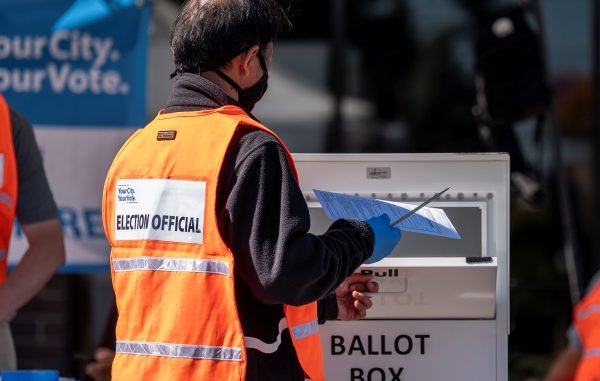 An attempt by Georgia Republicans to eliminate absentee drop boxes used for early voting in the state's two Senate runoff elections was scrapped by a federal judge on Thursday.
Fox News reports that a federal judge in the U.S. District Court for the Southern District of Georgia dismissed the case brought by the 12th Congressional District Republican Committee. Chief Judge Randall Hall ruled the plaintiffs didn't have standing and that courts shouldn't change election rules so close to an election.
Early absentee voting is underway for two Senate runoff elections, which will be held on Jan. 5. The results will determine which party will control the Senate.
More than 900,000 people have already voted, according to data from the state. Of those who cast votes already, 427,000 were done via absentee ballots.
The suit argued that procedures used to process absentee ballots during last month's general election, such as signature matching and ballot drop boxes, could allow for massive fraud in the runoff contests. The plaintiffs also asked that local election officials be prohibited from opening ballot envelopes before Election Day and sought to invalidate guidance from the Secretary of State's Office on the proper way officials need to verify signatures on absentee ballots.
Defendants named in the suit included Georgia Secretary of State Brad Raffensperger and members of the State Elections Board and a county elections board.
Hall said he found the plaintiff's claims of voter fraud "highly speculative."
"We are not even on the eve of an election," Hall said. "We are, as it relates to this particular election, closing in on halftime."
Via Newsmax