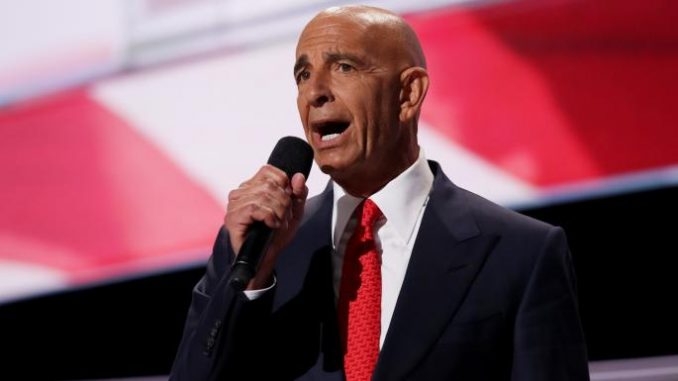 A close ally and former campaign adviser to former President Trump was arrested Tuesday and charged with several criminal counts over allegedly working as an undisclosed foreign lobbyist on behalf of the United Arab Emirates.
Federal prosecutors said Thomas Barrack, a wealthy private equity investor who also served as the chairman of Trump's inaugural committee, worked to influence his 2016 campaign, and later the administration, to push for policy proposals that were favorable to the UAE.
"The defendants repeatedly capitalized on Barrack's friendships and access to a candidate who was eventually elected President, high-ranking campaign and government officials, and the American media to advance the policy goals of a foreign government without disclosing their true allegiances," Mark Lesko, the acting head of the Justice Department's national security division, said in a statement.
"The conduct alleged in the indictment is nothing short of a betrayal of those officials in the United States, including the former President," Lesko said. "Through this indictment, we are putting everyone — regardless of their wealth or perceived political power — on notice that the Department of Justice will enforce the prohibition of this sort of undisclosed foreign influence."
Barrack and two co-defendants — Rashid Sultan Rashid Al Malik Alshahhi, a UAE citizen residing in the U.S., and Matthew Grimes, a Colorado resident who worked for Barrack at an investment firm — are each facing two counts of undisclosed foreign lobbying. Barrack is also facing five additional counts of obstruction of justice and lying to federal law enforcement.
Barrack and Grimes were both arrested Tuesday morning. Prosecutors said Alshahhi remains at large.
Barrack is currently in custody and could not be reached for comment. He will reportedly plead not guilty.
The UAE embassy in Washington did not immediately respond when asked for comment on the arrests.
The charges are the latest in a series of criminal cases against Trump's inner circle. Most recently, New York City prosecutors charged the Trump Organization and its CFO Allen Weisselberg with tax fraud.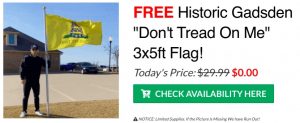 Other members of Trump's orbit are also said to be under investigation for undisclosed foreign lobbying. In March, federal law enforcement raided the home and office of Rudy Giuliani, Trump's former personal attorney and close ally, seizing material as part of an investigation into whether he had worked on behalf of Ukrainian officials without registering as a foreign agent.
According to charging documents unsealed Tuesday, prosecutors allege the three men worked to influence Trump's foreign policy during the campaign, the presidential transition period and the early part of the administration.
At one point in 2017, according to the indictment, UAE officials asked Barrack to help persuade the Trump administration to appoint an unnamed congressman as ambassador to the Gulf nation. Barrack allegedly later said in messages to his co-defendants that he had even discussed with Trump the possibility of getting himself appointed to the post.
BarrackIndictment by Lauren Vella on Scribd
Via The Hill