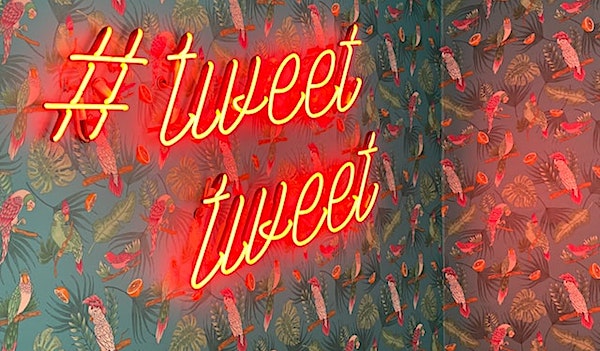 African-American tech entrepreneur Elon Musk has officially completed his Twitter Inc, and his first act of owner of the Big Tech social media platform was to fire CEO Parag Agrawal and CFO Ned Sagal.
Agrawal previously served as the site's Chief Technical Officer, and was described as "obsessively" focusing on using the platform's resources to censor "hate speech and "misinformation."
Outlook India reported that "After taking over as CTO, Agrawal's main focus was on using AI and ML to identify hate speech and bots that were used to spread misinformation through the microblogging site."
Perhaps most notably, Musk also fired the site's head of "trust and safety," Vijaya Gadde, who made the decision to deplatform 45th president of the United States Donald Trump.
Gadde also participated in the censorship of a New York Post story about Hunter Biden's laptop just days before the 2020 presidential election, a move that many critics say was calculated to help Democrat candidate Joe Biden.
Gadde appeared on an episode of the Joe Rogan Experience podcast in 2019 to defend the banning of radio and TV host Alex Jones, and defended the left-wing political bias of the site's "safety" policies.
BREAKING: Elon Musk fires Twitter CEO Parag Agrawal and CFO Ned Segal.

— Watcher.Guru (@WatcherGuru) October 28, 2022
Washington Post: Elon Musk closes on purchase of Twitter, immediately fires CEO Parag Agrawal, CFO Ned Segal and Twitter's head of legal policy, trust and safety Vijaya Gadde. $TWTR

— Matthew Keys (@MatthewKeysLive) October 28, 2022
JUST IN – Elon Musk is now officially Twitter's new owner. The deal is formally closed, according to Business Insider.

— Disclose.tv (@disclosetv) October 28, 2022
BREAKING: Elon Musk officially closed the Twitter deal.

Twitter's CEO Parag Agarawal, CFO Ned Segal, and chief content moderator Vijaya Gadde, who got Twitter to ban Donald Trump, got them to ban political ads, and censor the Hunter Biden story have all been FIRED

— Greg Price (@greg_price11) October 28, 2022
BREAKING

Elon Musk has officially bought Twitter.

Twitter CEO Parag Agrawal, CFO Ned Segal, legal affairs chief Vijaya Gadde were all immediately fired, per Reuters.

— unusual_whales (@unusual_whales) October 28, 2022
Womp Womp 😂😂😂 pic.twitter.com/IJfN7HtBJN

— Lord Jackal (@Lord_JackaI) October 27, 2022
Via VALIANT NEWS