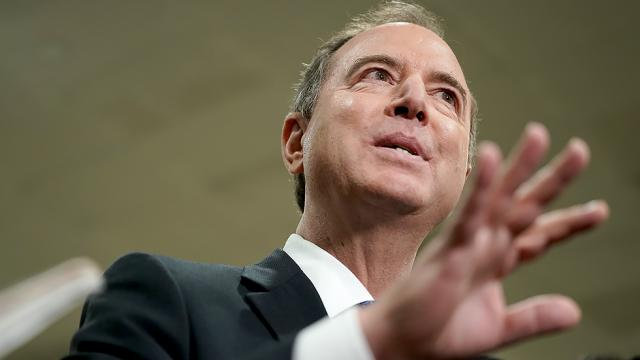 The Justice Department's internal watchdog will investigate the secret seizure of data from Democratic lawmakers and reporters during leak investigations initiated under the Trump administration.
The probe follows news of a department decision in 2017 and 2018 to issue subpoenas seeking metadata from House Intelligence Committee Chair Adam Schiff (D-Calif.) and fellow committee member Rep. Eric Swalwell (D-Calif.) during leak investigations.
In recent weeks, the Department of Justice (DOJ) also notified reporters at three different outlets their records were sought in similar investigations and dropped the gag orders limiting disclosure of the seizure.
"The review will examine the Department's compliance with applicable DOJ policies and procedures, and whether any such uses, or the investigations, were based upon improper considerations," Michael Horowitz, DOJ's inspector general, said in a Friday statement.
News of the probe comes shortly after lawmakers called for an inspector general investigation and congressional review of the matter.
Senate Majority Leader Charles Schumer (N.Y.) and Judiciary Committee Chair Dick Durbin (Ill.) also called for two of former President Trump's attorneys general, William Barr and Jeff Sessions, to testify before the Senate Judiciary Committee.
"The revelation that the Trump Justice Department secretly subpoenaed metadata of House Intelligence Committee Members and staff and their families, including a minor, is shocking. This is a gross abuse of power and an assault on the separation of powers," Schumer and Durbin said in a joint statement Friday. "This appalling politicization of the Department of Justice by Donald Trump and his sycophants must be investigated immediately by both the DOJ Inspector General and Congress."
Early in Trump's presidency, his Justice Department subpoenaed Apple for metadata for Schiff and Swalwell, two staunch critics of his, and their family members and fought to place a gag order on the company. The revelation, first reported by The New York Times, comes as the DOJ has come under increasing scrutiny for its seizure of records from journalists at three news outlets in its search for leakers under Trump.
On Capitol Hill and on cable TV, Schiff and Swalwell became some of Trump's most vocal and visible political foes, particularly on the Russia story; Pelosi would later tap Schiff as lead prosecutor during Trump's first Senate impeachment trial, while Swalwell served as a prosecutor during Trump's second impeachment trial.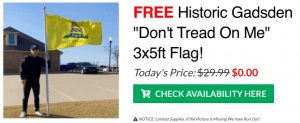 In statements Thursday night, both Schiff and Pelosi had called for Horowitz to investigate the actions of the former Trump officials.
But in a statement Friday, Schiff said the investigation was only an important first step.
"This incident must be viewed in the context of the systemic politicization of the Department and its mission, and other flagrant abuses — including the personal intervention of then-President Trump in choosing targets of investigation," he said.
"As crucial as it will be, the IG's investigation will not obviate the need for other forms of oversight and accountability – including public oversight by Congress – and the Department must cooperate in that effort as well. In the meantime, the Attorney General needs to do a full damage assessment of the conduct of the department over the last four years and outline all of the accountability and mitigation necessary to protect the public going forward."
Pelosi called the revelations that Trump's Justice Department was targeting House Democrats "harrowing."
"These actions appear to be yet another egregious assault on our democracy waged by the former president," she said Thursday.
"I support Intelligence Committee Chairman Adam Schiff's call for an investigation into this situation and other acts of the weaponization of law enforcement by the former president. Transparency is essential."
An inspector general investigation could be key, as it's unclear whether the Intelligence Committee could start a probe, given that Schiff, Swalwell, committee aides and their families were targets of the DOJ investigation into who was leaking information to news outlets about ties between Trump associates and Russia.
And while the Senate suggested an eagerness for their own investigation, that, too, faces challenges.
To carry out a subpoena on Barr or Sessions, Judiciary Committee Democrats would need the support of at least one Republican given the panel's even split between the parties.
The news of the subpoenas targeting lawmakers follows DOJ efforts in recent weeks to notify journalists at CNN, The Washington Post and The New York Times that their records were also subpoenaed under investigations initiated during the Trump administration.
The seizures were a deviation from a DOJ policy that typically requires the agency to notify reporters as soon as their records are sought.
But the Trump administration took advantage of a provision that allows the attorney general to delay notification if there is a "threat to the integrity of the investigation" or a risk of grave harm to national security or death.
In such cases, the agency is required to disclose that the records were obtained within 45 days, though the attorney general can extend that period for another 45 days.
While that time frame largely left the task to fall on the Biden administration, the DOJ continued to seek gag orders to block communications companies from notifying the new outlets their records were being sought.
Even once the department relented and allowed the news to be shared with lawyers at CNN and the Times, it continued to fight for gag orders limiting counsel from informing the reporters their records had been seized.
Schiff and Swalwell's notification that their records had been subpoenaed followed a similar pattern. They were not notified until May, when a gag order the DOJ sought for Apple had expired.
Though President Biden had been sworn in, DOJ officials this year did not inform lawmakers that they were being investigated in the leak probe — a revelation that has infuriated some Democrats on Capitol Hill.
"There is a lot of frustration at DOJ's lack of forthcomingness here," said one congressional Democratic source. "We've asked a series of questions of DOJ. They have not been forthcoming, and we hope that will change."
House Judiciary Chairman Jerrold Nadler (D-N.Y.), however, suggested he may still open an investigation himself.
"The committee has been in communication with DOJ, and we have made our position clear. The Department has a very short window to make a clean break from the Trump era on this matter," he said in a statement.
"We expect the department to provide a full accounting of these cases, and we expect the Attorney General to hold the relevant personnel accountable for their conduct. If the department does not make substantial progress towards these two goals, then we on the Judiciary Committee will have no choice but to step in and do the work ourselves."
Via The Hill