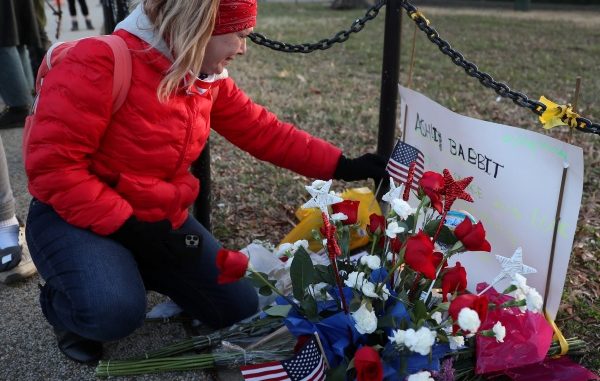 The Department of Justice is opening an investigation into the death of Air Force veteran Ashli Babbitt, 35, who was shot in the chest by a Capitol Police officer during Wednesday's riot at the Capitol while trying to climb through a window and enter the House chambers.
Acting U.S. Attorney for the District of Columbia Michael Sherwin told CBS News that his office has opened a formal investigation into whether excessive force came into play in relation to Babbitt's death, senior investigative correspondent Catherine Herridge reported through Twitter.
The office's civil rights division will be the lead prosecutors for the case, which is also under investigation by the FBI and the Metropolitan Police Department of the District of Columbia, Herridge also reported.
Sherwin's office has also opened a homicide investigation into the death of Capitol Hill Police officer Brian Sicknick, who died of injuries Thursday night from the injuries he sustained while responding to the riots and engaging physically with attackers during the melee, reports CNN, quoting a statement from the Capitol Police.
Sicknick joined the department in July 2008 and had most recently served in the department's First Responders Unit.
Babbitt, a California native, had served for 14 years in the Air Force. According to a friend and fellow veteran, she was an avid supporter of President Donald Trump and flew across the country to be at the president's massive rally on Wednesday, reports The New York Post. Babbitt also live-streamed a part of the march from the rally to the Capitol.
In addition to Babbitt and Sicknick, another woman, Roseanne Boyland, died after she was trampled and two others died from medical emergencies.
Via Newsmax