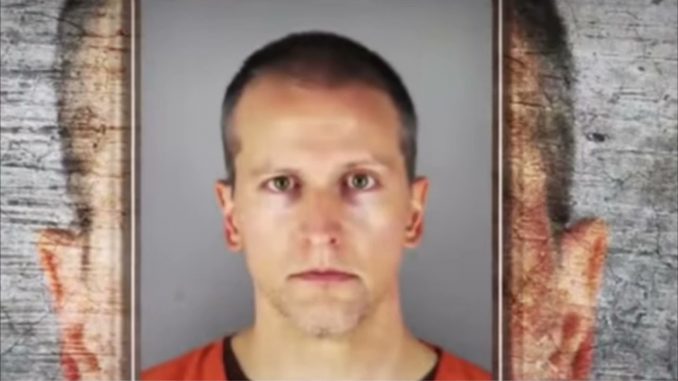 Derek Chauvin, the former Minneapolis police officer who was convicted last month of killing George Floyd, filed a request Tuesday asking for a new trial.
Eric Nelson, Chauvin's attorney, alleged that juror misconduct and pretrial publicity in part led to Chauvin's conviction for second- and third-degree murder and second-degree manslaughter in Floyd's death last year.
Chauvin's legal team specifically cited the court's rejection of its request to change the hearing's venue outside Minneapolis.
Nelson wrote in the filing that "the Court abused its discretion when it denied Defendant's motion for a change of venue" and that publicity around the high-profile hearing escalated "the potential for prejudice in these proceedings."
"The publicity here was so pervasive and so prejudicial before and during this trial that it amounted to a structural defect in the proceedings," he wrote.
Nelson also tore into the court over its rules surrounding the jury, which he said were not strict enough and allowed jurors to digest outside media coverage of the trial.
"The Court abused its discretion when it failed to sequester the jury for the duration of the trial, or in the least, admonish them to avoid all media, which resulted in jury exposure to prejudicial publicity regarding the trial during the proceedings, as well as jury intimidation and potential fear of retribution among jurors, which violated Mr. Chauvin's constitutional rights to due process and to a fair trial," Nelson claimed.
"The jury committed misconduct, felt threatened or intimidated, felt race-based pressure during the proceedings, and/or failed to adhere to instructions during deliberations, in violation of Mr. Chauvin's constitutional rights to due process and a fair trial," Nelson concluded.
The filing comes days after Minnesota prosecutors asked Judge Peter Cahill to deliver a severe sentence to Chauvin for the "particular cruelty" he displayed in Floyd's killing.
Chauvin will only be sentenced for the most serious charge against him, second-degree murder, under Minnesota law. The charge carries a maximum of 40 years in prison.
Chauvin is currently scheduled to be sentenced on June 25.
John Stiles, the deputy chief of staff for Minnesota Attorney General Keith Ellison, pushed back on Nelson's filing, saying in a statement to ABC News that "the court has already rejected many of these arguments and the State will vigorously oppose them."
Chauvin's request marks the latest development in a case that has gripped the nation.
Floyd's death last May sparked nationwide protests against police brutality after video went viral of Chauvin pinning Floyd down by his neck for more than nine minutes before he went limp.
Chauvin's legal team has argued that the force was justified, but a slate of witnesses with medical and law enforcement backgrounds panned his tactics as beyond what was required and a direct cause of Floyd's death.
Via The Hill