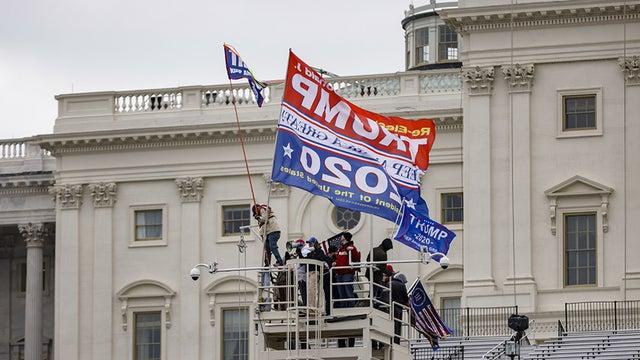 Republicans on Friday blocked the launch of an external investigation into the Jan. 6 attack on the Capitol. But the issue is a long way from disappearing.
House Democrats, behind Speaker Nancy Pelosi (D-Calif.), are vowing to charge ahead with internal congressional probes of their own, a process now more likely to include the creation of a select committee focused solely on the violence that day — and any role former President Trump played in instigating it.
Democrats had dangled the select committee as a kind of last resort — an unsubtle warning that investigations would proceed even if Republicans prevented the formation of an independent panel, modeled on the bipartisan 9/11 commission, to examine the violent events of Jan. 6.
With Senate Republicans voting Friday to sink the outside investigation with a filibuster, Democrats say they have little choice but to move on to a Plan B.
"Using the filibuster to cover up the truth about Jan. 6 is a scandalous abuse of power that should bring the filibuster to an immediate and long overdue end. Until that happens, we will now have to move forward without the Senate to figure out how to create the nonpartisan, objective investigation into the events and causes of Jan. 6 that America deserves," Rep. Jamie Raskin (D-Md.), who served as Democrats' top prosecutor in Trump's second impeachment trial, told The Hill.
"It's shocking that the GOP has now extended the territory of the Big Lie to cover Jan. 6 too," he said. "They obviously can't handle the truth."
Precisely how Democrats plan to proceed remains unclear.
Senate Majority Leader Charles Schumer (D-N.Y.) has left open the possibility that the Senate will take another stab at passing legislation to launch an external investigation. But Pelosi has also hinted strongly that she'll create a special committee dedicated to exploring the Capitol attack, just as she's done with other prominent issues, such as climate change and the federal government's response to the coronavirus pandemic.
"Honoring our responsibility to the Congress in which we serve and the Country which we love, Democrats will proceed to find the truth," Pelosi said after Senate Republicans blocked the commission.
Any congressional investigation into Jan. 6 risks appearances that the process will be partisan and the findings will be dismissed by conservative voters as a result. Yet GOP leaders are labeling even the independent commission "slanted," despite the bipartisan agreement to create it and the equal party divide among its members. That's led Democrats to charge that Republicans will oppose any Jan. 6 investigation, regardless of the details, for fear it will inevitably make their party look bad.
"When people are moving heaven and earth to block an investigation, you've got to ask, what is it they're afraid will be revealed?" Sen. Angus King (I-Maine) said Thursday in an interview with CNN.
The GOP blockade of the outside commission has raised concerns among its Republican supporters, who are warning that the party will face a tougher investigative regime with Pelosi in the driver's seat of any coming probes.
Indeed, a select-committee investigation would likely provide Democrats with subpoena power, just as Republicans were able to summon witnesses during their years-long investigation into the 2012 attack on a U.S. consulate in Benghazi, Libya. Among those witnesses was the central target of the probe, former Secretary of State Hillary Clinton, who was subpoenaed by Republicans in July 2015 and appeared before the special panel three months later. Her testimony lasted 11 hours.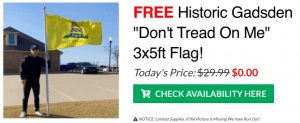 House Minority Leader Kevin McCarthy (R-Calif.), the only lawmaker to speak directly to Trump as the Jan. 6 attack unfolded, has said he would testify about that conversation before an independent commission. And many Democrats would also like to have him appear before a select committee.
A select committee investigation would provide another advantage for Democrats, who would be empowered to extend the probe well into 2022, creating midterm headaches for Republicans as they try to win control of both the House and Senate. By contrast, the outside commission would be required to issue its findings by Dec. 31, before election season kicks into high gear.
"There's gonna be select committees. But remember, the committees have a lot of power to call witnesses and do their own thing," former Rep. Denver Riggleman (R-Va.) said on ABC News Live. "So I think it would behoove Republicans to vote for the 1/6 commission because I think this is actually going to go a lot longer if they don't."
Like the incident itself, the debate over how to investigate the Jan. 6 attack is fraught with partisan politics. Unlike 9/11, which was perpetrated by foreign adversaries, the January rampage was carried out by a pro-Trump mob that, goaded by the then-president, sought to block the certification of his election defeat to President Biden.
Trump has denied any responsibility for the attack, and that message is reverberating with his supporters. A Yahoo News/YouGov survey published Thursday found that 73 percent of Republican voters blame "left-wing protesters" for the deadly riot.
Such polls have revealed the pressure facing GOP leaders to downplay any role that Trump — along with other Republicans in Congress — played in the lead-up to the attack.
In opposing the external investigation this month, Republican leaders in both chambers argued it would be duplicative, given other ongoing investigations by Congress, the FBI and other federal agencies. They've also warned their GOP members that a new investigative panel would hurt the party's chances of flipping the House and Senate in next year's midterms.
"I think this commission would be partisan and really has no value," said Sen. Ron Johnson (R-Wis.), who has called the failed insurrection "largely peaceful" even though video footage and federal charges show rioters attacking police with bear and pepper spray, flag poles, baseball bats and stun guns.
Pelosi, who was targeted during the attack, hasn't signaled who she might pick to lead a special panel. But there are already plenty of names being floated.
Raskin is indelibly tied to Jan. 6. Earlier this year, Pelosi tapped him as her party's lead impeachment manager, putting him in charge of prosecuting Trump for inciting the riot at the Capitol. Democrats fell 10 votes shy of conviction, but Raskin's performance — inspired by the untimely death of his 25-year-old son a week before the attack — earned the constitutional law professor high marks from both sides of the aisle.
Multiple Democratic sources said House Armed Services Committee Chairman Adam Smith (D-Wash.) and Rep. Jason Crow (D-Colo.) — who have a record of working across the aisle — would be strong picks. As the mob tried to break down the doors of the House chamber on Jan. 6, Crow was famously captured by photographers clutching the hand of his panicked colleague, Rep. Susan Wild (D-Pa.). The decorated Army Ranger later recalled how he planned to use a pen to fight his way out of the descending mob.
"Jason Crow would be terrific. He's a veteran, an attorney and an honorable man," Rep. Dean Phillips (D-Minn.) told The Hill. "I was in the House gallery with him on Jan. 6."
Pelosi also could turn to a widely respected, senior member of the Congressional Black Caucus, as she's done in the past for similar special committees. She appointed Rep. Elijah Cummings (Md.) to serve as the top Democrat on the GOP's special Benghazi committee; Cummings died in 2019. And last year, Pelosi named Majority Whip James Clyburn (D-S.C.) the chairman of the special committee to oversee Congress's COVID-19 relief efforts.
Rep. Emanuel Cleaver (D-Mo.), a United Methodist pastor and former mayor of Kansas City, could fill that role. Another obvious choice would be Homeland Security Committee Chairman Bennie Thompson (D-Miss.), who co-authored the legislation creating the Jan. 6 independent panel with his GOP counterpart, Rep. John Katko of New York.
Other possibilities include Administration Chairwoman Zoe Lofgren (D-Calif.), a close Pelosi ally who has been involved in four presidential impeachments; and Rep. Val Demings (D-Fla.), a former Orlando police chief who is preparing to challenge Sen. Marco Rubio (R-Fla.) in 2022.
However the investigation evolves, Democrats say the apparent death of the independent commission means there's only more urgency for Congress to jump in with a special probe of its own.
"There are answers that we have to get to," Crow told CNN last week, adding that Congress can't rely solely on inspector general investigations and the Government Accountability Office.
"We will get a lot of information that way," he said. "But Congress has a responsibility here, too."
Via The Hill