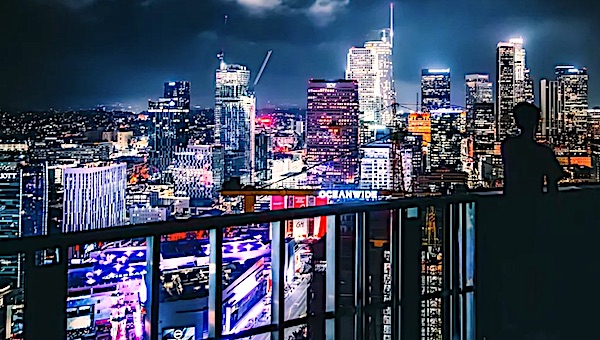 A judge's order is restoring conservative talk-show host Larry Elder to the ballot for California's looming recall election for Gov. Gavin Newsom.
A report from Deadline explained on Wednesday a judge in Sacramento issued the ruling after rejecting a claim from Secretary of State Shirley Weber that he filed incomplete information about his taxes.
The ruling from Superior Court Judge Laurie Earl explained that the requirement that candidates submit copies of their taxes applied to direct primary elections, but not a recall as this election is.
"I don't find that Mr. Elder was required to file tax returns at all," the judge said.
"California judge rules that the election law Elder allegedly violated DID NOT EVEN APPLY to a recall election AND even if it did, Elder 'SUBSTANTIALLY COMPLIED.' I will be on the ballot," Elder said on social media.
Elder's name was left off of a list of 41 candidates last week, prompting him to challenge the decision.
California voters are facing two questions, whether Newsom should be recalled, and then who should replace him.
Elder, a conservative, longtime WND columnist and commentator, said state officials had explained only that there were "redaction issues" on his documentation.
When the state brought up its complaint about him, he said, "Our lawyers tell us that no candidate has ever been previously disqualified due to redaction issues with income tax returns. The Secretary of State is either saying that we did not redact sufficient info on my returns, or that we redacted info that should not have been redacted. We're trying to ascertain the details."
Movie and television superstar and longtime WND columnist Chuck Norris pointed out the problems Newsom has allowed to develop, from COVID crackdowns to his "radical liberal politics."
The result, he explained, is a crippled economy, suppression of the people, higher homelessness and violence, and more.
"Newsom even stampeded the First Amendment to completely suppress religious rights and liberties, a tyranny the U.S. Supreme Court needed to turn back twice to rescue the state's people. And with the potential rise of the Delta variant of the Wuhan virus, it appears Newsom is going to be enacting more of the same in the future, unless of course he's stopped," he explained.
Chuck Norris said, "My wife, Gena, and I have lots of family and friends living all over California, and we've heard their cries and criticisms of the present administration. They want change. They need change. There's no way out without it. But to whom shall they turn to lead the Golden State to a better horizon and future? I've found the man."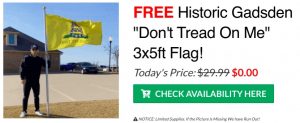 He said that would be Elder.
"That's when I heard last week that Larry Elder was officially entering the California gubernatorial ring. Larry would be an outstanding governor, bringing to the office stellar credentials and personal leadership abilities," he said. "Larry's parents modeled and taught him from a young age that he would have to work very hard and often go against the flow to discover the real American Dream. They also showed him that a truly fulfilled life would also bolster others' lives and help them acquire the American Dream, too."
Elder himself said he's running because, "the decline of California isn't the fault of its people. Our government is what's ruining the Golden State. Our schools are closed to both students and their parents. Our streets aren't safe from rising violent crime or the disaster of rising homelessness. And the scandals of Sacramento aren't going to stop on their own. It's time to tell the truth. We've got a state to save."
Update.https://t.co/bdONlndYPU pic.twitter.com/bsaXugoEuI

— Larry Elder (@larryelder) July 19, 2021
Elder is known as "The Sage of South Central."
Via Wnd