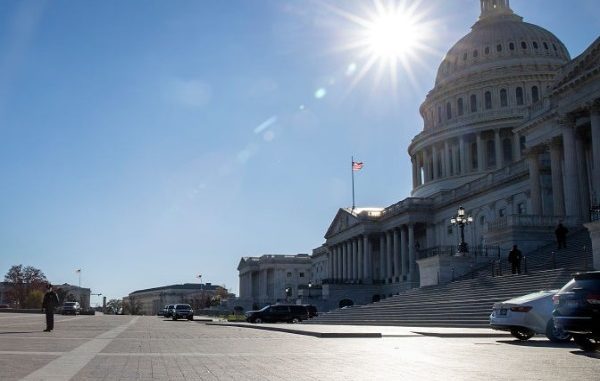 The House of Representatives and Senate have completed a compromise version of the annual National Defense Authorization Act, or NDAA, that does not repeal protections for social media companies despite a demand from President Donald Trump.
The Democratic and Republican leaders of the House Armed Services Committee announced completion of the conference report for the NDAA on Wednesday.
That was less than 24 hours after Trump threatened to veto the $740 billion bill over the tech protections, known as Section 230. (Reporting by Patricia Zengerle)
Earlier in the day, Sen. Jim Inhofe, an Oklahoma Republican and chairman of the Senate Armed Services Committee, told reporters that he planned to move ahead with the crucial defense-spending bill without provisions that would eliminate tech industry protections, defying Trump's veto threat.
As reported by Axios, Inhofe's public rebuke signals that the Senate could have enough Republican backing to override a potential presidential veto. "First of all, 230 has nothing to do with the military. It has nothing to do with it. I agree with his sentiments, we ought to do away with 230. But you can't do it in this bill. That's not a part of the bill," Inhofe, a Trump ally, told reporters, Axios reported.
Trump has had an increasingly contentious relationship with big tech, though his presidency  has relied heavily on communication by tweet.
While he and many others in the GOP insistl media sites and Google are biased against conservatives voices, bipartian resistance to tying the matter to the defense bill has arisen in Washington.
Via News max