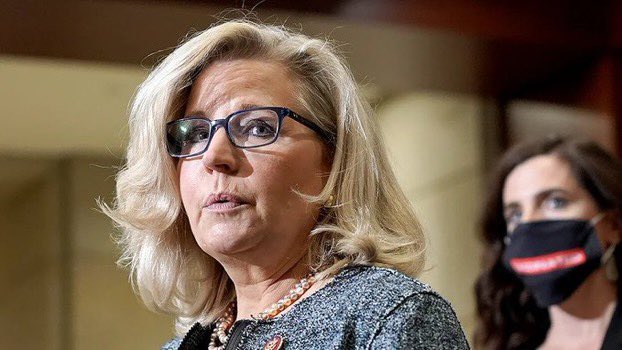 House Republican Conference Chairwoman Liz Cheney (Wyo.) on Wednesday urged the GOP to steer away from what she called a "Trump cult of personality" while vowing to continue speaking out amid backlash from her congressional colleagues.
Cheney, the No. 3 House Republican, has come under increasing attack from GOP lawmakers over her vote to impeach former President Trump earlier this year. In a Washington Post op-ed Wednesday afternoon, Cheney said she stood by her earlier criticisms of Trump and called on the party to back away from his claims that the 2020 election was stolen, saying he is "seeking to unravel critical elements of our constitutional structure."
"Trump is seeking to unravel critical elements of our constitutional structure that make democracy work — confidence in the result of elections and the rule of law. No other American president has ever done this," Cheney wrote.
Cheney pushed back on rising pressure and criticism she has received in recent weeks and vowed to "defend the basic principles that underpin and protect" freedom and the U.S. democratic process.
"History is watching. Our children are watching. We must be brave enough to defend the basic principles that underpin and protect our freedom and our democratic process. I am committed to doing that, no matter what the short-term political consequences might be," she wrote.
A number of GOP lawmakers are now backing an effort to oust Cheney from her leadership role and replace her with Rep. Elise Stefanik (R-N.Y.), a staunch Trump supporter.
In her op-ed, Cheney zeroed in on House Republican Leader Kevin McCarthy (R-Calif.), writing that he "changed his story" on Trump's involvement in the Jan. 6 riot.
Days after the insurrection, McCarthy said Trump "bears responsibility" for the attack and should have "immediately denounced the mob." About a week later, McCarthy said he didn't believe Trump "provoked" the attack.
McCarthy was caught on a hot mic this week saying he has "had it" with Cheney.
Cheney went on to write that Republicans now have to decide if they will join Trump's effort to "delegitimize and undo" the legal outcome of the 2020 election "with all the consequences that might have."
"Trump has never expressed remorse or regret for the attack of Jan. 6 and now suggests that our elections, and our legal and constitutional system, cannot be trusted to do the will of the people This is immensely harmful, especially as we now compete on the world stage against Communist China and its claims that democracy is a failed system," she added.
The GOP is at a "turning point," Cheney wrote, and Republicans must decide "whether we are going to choose truth and fidelity to the Constitution."
She urged her party to support the ongoing Justice Department criminal investigation into the Jan. 6 attack, and a "parallel bipartisan review" by a commission that would have subpoena power to investigate the Capitol attack.
Via The Hill