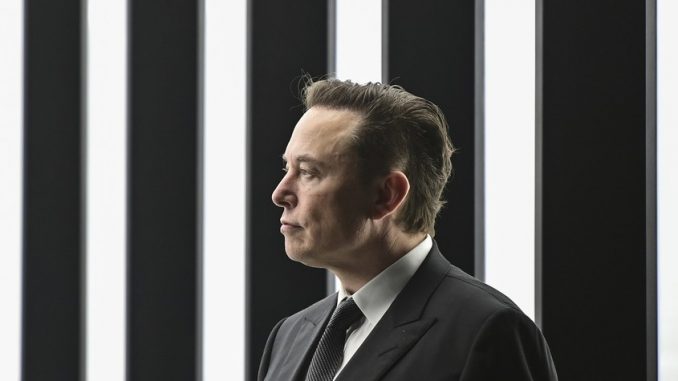 That was quick. Yesterday, Musk announced he was voting for Republicans in the next election and he's been attacked by seemingly every leftist on Twitter since. And now Business Insider has this new scoop about an incident that happened in 2016. A SpaceX flight attendant claimed that Musk propositioned her during a massage on the airplane. She later hired an attorney and was paid $250,000 as severance.
The flight attendant told her friend that the billionaire SpaceX and Tesla founder asked her to come to his room during a flight in late 2016 "for a full body massage," the declaration says. When she arrived, the attendant found that Musk "was completely naked except for a sheet covering the lower half of his body." During the massage, the declaration says, Musk "exposed his genitals" and then "touched her and offered to buy her a horse if she would 'do more,' referring to the performance of sex acts."

The attendant, who rides horses, declined and continued with the massage without engaging in any sexual conduct…

In 2018, after becoming convinced that her refusal to accept Musk's proposal had diminished her opportunities at SpaceX, the attendant hired a California employment lawyer and sent a complaint to the company's human resources department detailing the episode…

The attendant's complaint was resolved quickly after a session with a mediator that Musk personally attended. The matter never reached a court of law or an arbitration proceeding.
Business Insider contacted Musk for comment about the story and he told them there was "a lot more to this story." He also called the story a "politically motivated hit piece" and said that if he was "inclined to engage in sexual harassment" this would not be the first time such a story would have surfaced over 30 years.
As for the massage, that's apparently a perk for executives at SpaceX which has massage therapists on staff. And in this case the flight attendant was allegedly encouraged to go to massage school on her own dime. She didn't so I'm not sure why she was giving Musk a massage in the first place since that wasn't her job. SpaceX said they don't comment on settlements.
Anyway, this is clearly going to be a huge story at least partly because the left's desire to destroy Musk is reaching a fever pitch. Yesterday Musk tweeted this. Did he already know the BI story was coming?
Political attacks on me will escalate dramatically in coming months

— Elon Musk (@elonmusk) May 18, 2022
He hasn't said anything specifically about the story since it went up a short time ago (as I write this), but this tweet seems to indicate his perspective on what is happening at this moment.
🤣💯

— Elon Musk (@elonmusk) May 19, 2022
Via          Hot Air