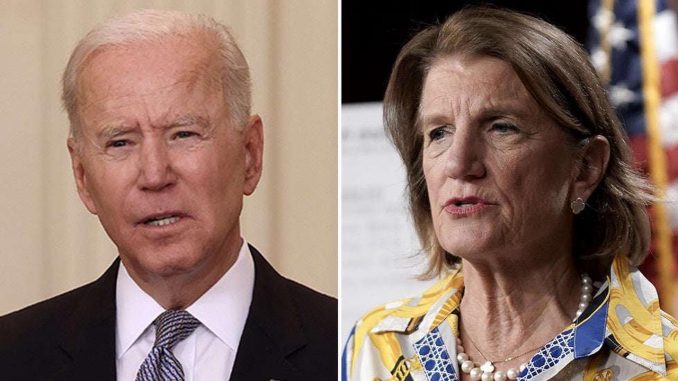 President Biden and Sen. Shelley Moore Capito (W.Va.), the lead Republican negotiator on infrastructure talks, met for about an hour at the White House on Wednesday and made plans to speak later this week as the two sides discuss a potential bipartisan agreement.
The White House described the meeting as a "constructive and frank conversation in the Oval Office about how we can drive economic growth and benefit America's middle class through investing in our infrastructure" and said that Biden and Capito agreed to reconnect on Friday.
A spokeswoman for Capito said in a statement that the senator is "encouraged that negotiations have continued" and would brief other GOP senators on the discussion with Biden before engaging with him again later this week.
"Senator Capito reiterated to the president her desire to work together to reach an infrastructure agreement that can pass Congress in a bipartisan way. She also stressed the progress that the Senate has already made," the spokeswoman said.
The one-on-one meeting took place behind closed doors Wednesday afternoon, before Biden departed the White House to spend Thursday in Rehoboth Beach, Del., for first lady Jill Biden's birthday. Capito did not stop to talk to reporters after she left the White House.
White House press secretary Jen Psaki said at a briefing earlier Wednesday that the meeting would be more of a "discussion" rather than an "exchange of paper," suggesting that Biden would not give Capito a counteroffer after Republicans unveiled a $928 billion infrastructure counterproposal last week.
It's unclear whether the talks are moving toward a breakthrough by the end of the week. Administration officials have pointed to June 7 as a date by which they would like to see a clear direction on how to proceed on infrastructure, suggesting that Biden could soon abandon negotiations if they prove unfruitful and pursue his infrastructure plan using budget reconciliation to sidestep a GOP filibuster.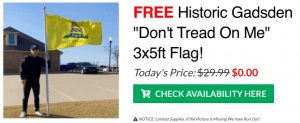 Biden initially pointed to Memorial Day as a date by which he wanted to see progress on infrastructure, but allowed talks with Republicans to continue into this week while stressing the urgency of acting soon.
The president, who campaigned on his ability to work across the aisle and broker deals, has engaged with a group of Senate Republicans led by Capito for several weeks in hopes of reaching a bipartisan agreement on infrastructure, long seen as an area where Republicans and Democrats could find common ground despite deep partisan divisions in Washington.
The White House and Senate Republicans have inched closer to one another in the negotiations but remain far apart on the size and scope of a bill and, more importantly, how to pay for it. Republicans say that an infrastructure package needs to focus on traditional physical infrastructure, opposing provisions in Biden's plan that would invest in climate-friendly technologies and expand access to home care.
Before Republicans unveiled their counteroffer last week, Biden lowered the price tag of his plan from $2.25 trillion to $1.7 trillion.
Biden's proposal to pay for his plan by raising taxes on corporations has run into opposition from Republicans, who have proposed paying for the bill through a combination of user fees, unspent coronavirus relief funds and infrastructure financing. The White House has pushed back on the idea of repurposing funds from Biden's $1.9 trillion coronavirus relief package to pay for infrastructure and says user fees would violate the president's pledge to not raise taxes on those making under $400,000 a year.
Via The Hill