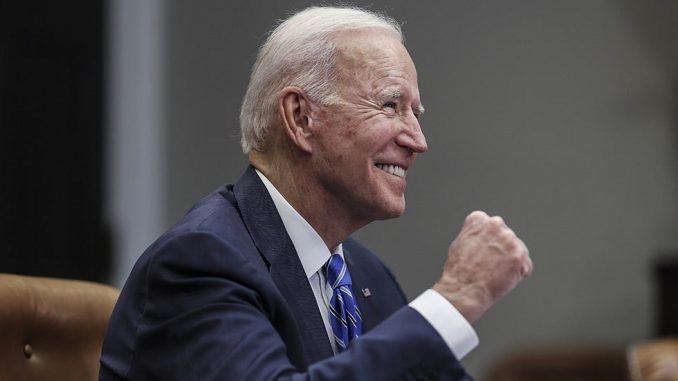 President Biden will sit down with ABC News for an interview set to air Wednesday on "Good Morning America" as his administration touts the passage of a $1.9 trillion COVID-19 relief package, Biden's first major legislative victory.
The network announced that George Stephanopoulos, a co-anchor of the program and former aide to President Clinton, would conduct the interview.
The conversation will be Biden's first major sit-down interview in weeks, and comes as the White House is launching a nationwide effort to sell voters on the COVID-19 relief package, which Biden signed into law days ago. Reports emerged this weekend that Americans have begun seeing $1,400 direct payments included in the measure deposited into their bank accounts.
Biden, Vice President Kamala Harris, first lady Jill Biden, second gentleman Doug Emhoff and members of the Cabinet will take part in a "Help is Here" tour this week to continue building support for the massive spending plan.
Biden's interview also comes amid growing criticism on the right and among some media figures over the president's lack of press conferences. Although White House press secretary Jen Psaki has resumed the daily briefings halted under former President Trump, some have argued that Biden remains hidden from journalists' questions as he has yet to host a formal press conference since taking office.
A spokesperson for the White House told Politico's Playbook on Sunday that the president "look[s] forward to hitting the road this week and engaging directly with the American people through events and interviews."
Via The Hill