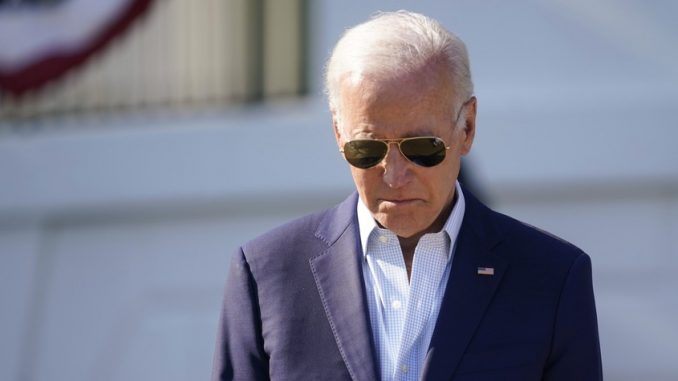 Just when you think you've heard it all with the Biden administration, a story pops up that makes you shake your head. Case in point – the White House announced on Friday that Joe Biden will host a unity summit in September at the White House. Why? What experience does Joe Biden have with bringing people together? All he has done since he entered the White House is further divide an already divided nation.
Remember when Joe Biden justified his run for the presidency, though he was too old and feeble to rationally make such a decision because he wanted to "heal the soul of the nation." Even that was a lie. He based that on his shock in seeing the tiki torch-carrying white supremacists marching in Charlottesville. Joe Biden used the false narrative from Democrats and other anti-Trump people that Trump supported the white supremacists and called them good people. They twisted Trump's words from his rather inartful way of talking about the protesters that day. Joe Biden lapped it up and repeated that narrative because Democrats love to call Trump a racist. The truth was that Biden was itching to run against Trump because of his ego. He thinks he is the smartest person in the room and thought he could do a much better job than Trump as president. The Charlottesville protest was just a good excuse to virtue-signal that he's not a racist himself. (Though he is)
Once Joe Biden was in the White House, all the fuzzy feel-good talk of unity and healing of the nation and unicorns quickly evaporated. From Day One, Biden was determined to show that he was going to undo everything that Trump had put in place, including energy policy and border control. He ended everything he could with executive memos and executive orders. He chose to pacify the progressive wing of the Democrat Party in Congress and conservatives didn't matter. There was never anything unifying in Biden's actions.
So, when I came across the United We Stand Summit announcement, it was all a bit much.
The White House announced Friday that Mr. Biden will host the United We Stand Summit on Sept. 15, highlighting the "corrosive effects" of violence on public safety and democracy. Advocates pushed the president to hold the event after 10 Black people were killed at a Buffalo, New York, supermarket in May, aiming as well to address a succession of hate-driven violence in cities including El Paso, Texas, Pittsburgh and Oak Creek, Wisconsin.

"As President Biden said in Buffalo after the horrific mass shooting earlier this year, in the battle for the soul of our nation 'we must all enlist in this great cause of America,'" press secretary Karine Jean-Pierre said in a statement. "The United We Stand Summit will present an important opportunity for Americans of all races, religions, regions, political affiliations, and walks of life to take up that cause together."

Mr. Biden will deliver a keynote speech at the gathering, which the White House says will include civil rights groups, faith leaders, business executives, law enforcement, gun violence prevention advocates, former members of violent hate groups, the victims of extremist violence and cultural figures. The White House emphasized that it also intends to bring together Democrats and Republicans, as well as political leaders on the federal, state and local levels to unite against hate-motivated violence.
How many Republicans do you think will show up and take part in this exercise in futility? Maybe Liz Cheney and Adam Kinzinger, right? All this theatre couldn't have anything to do with the approaching midterm elections in November, could it? Biden is about to be reduced to a lame duck president when the red wave hits and Democrats lose the House and maybe the Senate, too. I'm not ready to give up hope on Republicans taking back the Senate, though some of the GOP candidates are floundering right now. If Biden and the Democrats are frustrated by a 50/50 Senate shutting down the progressive agenda of this administration, wait until they have to work with a Republican majority House and Senate.
Joe Biden uses phrases like "Mega MAGA Republicans" and calls Republicans extremists at every turn. Say what he will about Trump's way of talking or doing things, the Trump administration was very successful until the pandemic hit. Joe Biden has taken the economy and run it into the ground while trying to take credit for how great everything is going. Inflation is at a 40 year high, interest rates are rising, home prices are up, grocery prices are up, gas prices are still about two dollars higher per gallon than when Biden took office, and the disastrous withdrawal from Afghanistan will not be forgotten by Americans or our world allies. Biden's default position is to blame Trump and Republicans for his failures, though he says the buck stops with him. As with everything else, he's all talk and pandering.
This summit is theatre. Biden will deliver a keynote address and liberal media will cover it and swoon over it. Reasonable people will look at if and understand it is the White House's effort to project empathy from an administration that shows very little of that for regular Americans.
Via              Hot Air
The Death of Black Coffee:
Latest studies have found that 1 tiny tweak to your morning coffee puts your body into fat-burn ing mode for the rest of the day.
This coffee trick takes less than 10 seconds…
Yet, it instantly ignites your metabolism and boosts your health, energy and well-being at the same time!
Here's to an amazing start to your day 🙂
====> Try This 10 Sec Fat-Burning Coffee Trick!