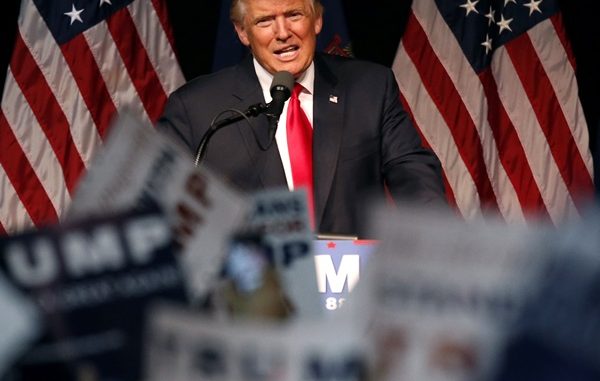 On Monday, the constitutional body known as the Electoral College will meet and vote, officially making Joe Biden President-elect of the United States.
Despite a myriad of recounts and legal challenges, the Trump campaign has not been able to upend the results of the November 3rd election, with Joe Biden winning 306 electoral votes against the President's 232.
And, on Sunday's "Fox & Friends," Trump said he's not planning to accept the result of the Electoral College.
"No, it's not over," he said. "We keep going and we're going to continue to go forward. We have numerous local cases."
Newsmax has consistently stated that with recounts and challenges by the President in as many as six states, the media should not declare a winner, and respect the President's right to challenge where the results were as close as 1 percent or less.
With all states certified, the Electoral College will make its election with the newly seated House confirming that result on January 6.
Newsmax and other many other critics of the election results will accept the declaration of the Electoral College of the new president-elect.
As lawyer Rudy Giuliani told Newsmax TV's "STINCHFIELD" show on Friday night, the Trump campaign is not going to stop fighting in court. That fight will officially have to overturn the results of the election set to declare Biden the winner.
"The case wasn't rejected on the merits, the case was rejected on standing," Giuliani told host Grant Stinchfield, discussing the campaign's take on the Supreme Court's rejection of the Texas lawsuit.
"The answer to that is to bring the case now in the district court by the president, by some of the electors, alleging the same facts where there would be standing and therefore get a hearing."
In what Trump lawyer Jordan Sekulow called the "be-all, end-all" election challenge, the Supreme Court has denied to hear the case of Texas v. Pennsylvania brought by Texas Attorney General Ken Paxton.
"The worst part of this is, basically the courts are saying they want to stay out of this, and they don't want to give us a hearing, and they don't want the American people to hear these facts," Giuliani added to Stinchfield. "That's a terrible, terrible mistake.
"These facts will remain an open sore in our history unless they don't get resolved. They need to be heard, they need to be aired and somebody needs to make a decision on whether they're true or false, and some court's going to have the courage to make that decision."
The Texas case alleged the 62 combined electoral college votes of Michigan, Wisconsin, Pennsylvania, and Georgia should be decertified due to Constitution violations of state election laws, due process, and unequal protection under the law.
It would have reduced the Electoral College margin to 244-232 – still in favor of Biden but leaving him without a 270 majority, kicking the presidential election to the House of Representatives.
In the House, state delegations would have each cast one vote for President.
While Democrats have a slim control of the 2021 House (at least 222 Democrats with 218 needed for a majority), the state delegations favor Republicans, 26-24.
Despite the defeat with the Texas case, the Trump campaign and its allies continue to have numerous active court actions underway, including:
U.S. Supreme Court: Republican Party of Pennsylvania v. Boockvar: Challenge of the mail-in ballot deadline extension.
3rd Circuit Court of Appeals: Trump v. Boockvar: Provisional ballot practices violated equal protection.
Pennsylvania Supreme Court: Trump campaign appeal of a Philadelphia County Board of Elections decision on whether mail-in ballots can be "cured" by provisional ballots.
Commonwealth Court of Pennsylvania: Metcalfe v. Wolf — Thousands of illegal ballots were cast and ballot drop boxes were improperly allowed.
Fulton County Superior Court: Trump v. Raffensperger — Thousands of ballots were cast by ineligible voters.
No cases active.
U.S. District Court: Bowyer v. Ducey — Lawyer Sidney Powell alleges "massive election fraud" involving electronic voting systems.
Arizona Superior Court: Burk v. Ducey — Illegal ballots were counted and electronic voting systems were flawed.
U.S. District Court: Feehan v. Wisconsin Elections Commission — Lawyer Sidney Powell is alleging fraud with voting machines.
U.S. District Court: Trump v. Wisconsin Elections Commission — State election officials made ballots and drop boxes available in violation of state law.
Minnesota District Court: Quist v. Simon: The secretary of state's procedural changes made ballot counting process "overly broad, arbitrary, disparate, and ad hoc."
Minnesota District Court: Jensen v. Simon: Invalid votes were counted.
Clark County District Court: Becker v. Gloria
Rodimer v. Gloria
Marchant v. Gloria
Candidates in all three of the above challenged automated ballot signature verification standards and mailing of ballots to all registered voters.
Via News max