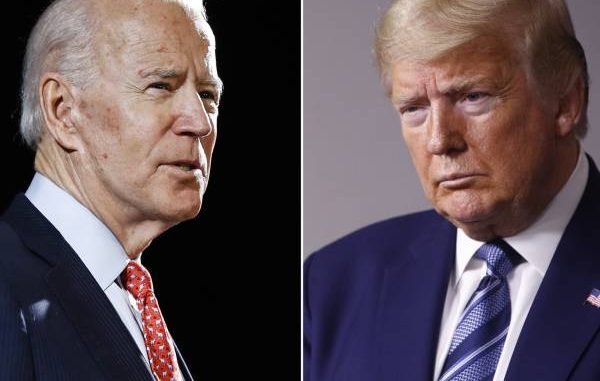 President Biden said Friday that he does not believe that former
President Trump
 should continue to receive intelligence briefings.
Biden said in an interview on "CBS Evening News with Norah O'Donnell" that he does not believe Trump should still receive intelligence briefings "because of his erratic behavior unrelated to the insurrection," referencing the Jan. 6 riot by Trump supporters at the U.S. Capitol.
Biden reiterated his belief that Trump represents an "existential threat" and "dangerous." Asked about his worst fear if Trump continues to receive intelligence briefings, Biden declined to speculate but suggested he sees no value in Trump continuing to receive intelligence.
"I'd rather not speculate out loud. I just think that there is no need for him to have the intelligence briefings. What value is giving him an intelligence briefing? What impact does he have at all, other than the fact he might slip and say something?" Biden said.
The White House said earlier this week that its national security team is conducting a review to determine whether Trump should continue to receive intelligence briefings after having left office. CNN reported Thursday that the U.S. intelligence community would review any requests for intelligence briefings from Trump, in keeping with normal practice.
Some have called for Trump to be cut off from intelligence. Sue Gordon, a career intelligence official who served as principal deputy director of national intelligence during the Trump administration, penned a Washington Post op-ed arguing that Trump may be "unusually vulnerable to bad actors with ill intent" and should not receive further intelligence briefings.
"I do not make this recommendation casually. It is based on my deep understanding of threats to national security, on decades protecting our people and interests overseas, and my experience deploying technical means to counter our adversaries," Gordon wrote in January.
House Intelligence Committee Chairman Adam Schiff (D-Calif.) also said last month that Trump could not be trusted with intelligence.
"There is no circumstance in which this president should get another intelligence briefing, not now and not in the future," Schiff said on CBS's "Face the Nation." "Indeed, there were, I think, any number of intelligence partners around the world who probably started withholding information from us because they didn't trust the president would safeguard that information, and protect their sources and methods. And that makes us less safe."
Biden's interview with CBS represents his first televised interview since taking office and will air in its entirety on Sunday before the Super Bowl.
Via The Hill