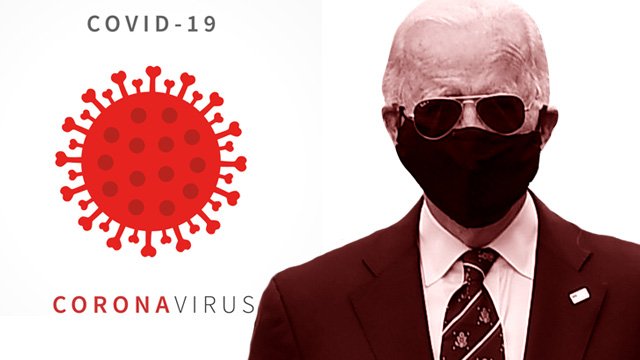 The Biden regime is now calling on SMS carriers to "fact-check" text messages in an effort to stop 'misinformation' about the Covid-19 vaccine.
Last Tuesday White House Press Secretary Jen Psaki said the Biden Administration will be sending goons door-to-door to harass unvaccinated Americans.
Biden confirmed that during his remarks last week and said his admin will focus on communities where vaccination rates are low.
"We need to go community-by-community, neighborhood-by-neighborhood, and oft times door-to-door, literally knocking on doors," Biden said.
Now the Biden regime and its Democrat allies are going to monitor private communications to "dispel misinformation about vaccines that is sent over social media and text messages."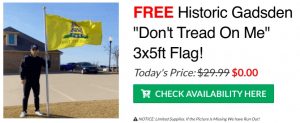 Democrat goons are already attacking TPUSA's Charlie Kirk for his messaging campaign around vaccine efforts.
"Organizations that are feeding misinformation and trying to mischaracterize this type of trusted-messenger work, I believe you are doing a disservice to the country and to the doctors, the faith leaders, community leaders, and others who are working to get people vaccinated, save lives, and help end this pandemic," WH Covid response coordinator Jeff Zients said at a news conference last week.
Politico reported:
Biden allied groups, including the Democratic National Committee, are also planning to engage fact-checkers more aggressively and work with SMS carriers to dispel misinformation about vaccines that is sent over social media and text messages. The goal is to ensure that people who may have difficulty getting a vaccination because of issues like transportation see those barriers lessened or removed entirely.

"We are steadfastly committed to keeping politics out of the effort to get every American vaccinated so that we can save lives and help our economy further recover," White House spokesperson Kevin Munoz said. "When we see deliberate efforts to spread misinformation, we view that as an impediment to the country's public health and will not shy away from calling that out."

Charlie Kirk, the pro-Trump co-founder of the conservative student organization Turning Point USA, said on Fox last week that he was embarking on a "massive public relations campaign" around vaccination efforts, which he compared it to an "Apartheid-style open air hostage situation." (Turning Point's other founder, Bill Montgomery, died last year from coronavirus-related complications.)
Turning Point USA has also sent out SMS messages urging people to sign petitions on the topic. In one message, viewed by POLITICO, Kirk contends, "Biden is sending goons DOOR-TO-DOOR to make you take a Covid-19 vaccine. Sign the petition to: No medical raids in America."
The rabid left already has complete control over the internet and censors social media posts and blog posts so it was a matter of time until they started censoring text messages.