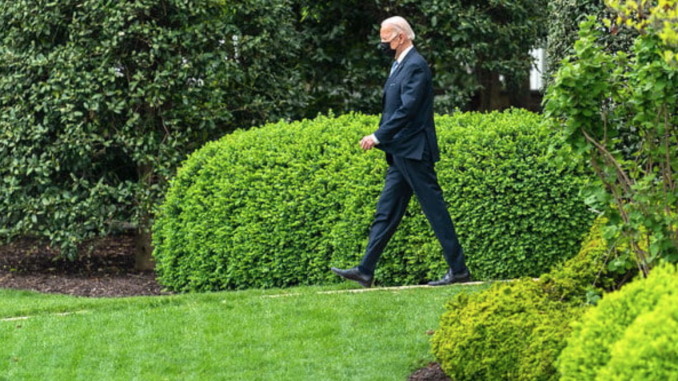 Joe Biden's administration routinely rewrites science.
For example, under his ideology men can become women by saying so.
And masks that don't halt COVID-19 infections actually halt COVID-19 infections.
Now one of Biden's officials is rewriting history.
It is White House spokesman John Kirby who now has claimed that the U.S. military abandonment of American military property and equipment in Afghanistan – leaving it to the terrorists of the Taliban – made other world powers "marvel."
Kirby was putting himself on record disagreeing with a report from the U.S. Defense Department.
That came to Congress on national security developments relating to China. The report suggests that "China capitalized on the withdrawal to convince world leaders that the U.S. is not a reliable ally," according to a report from the American Center for Law and Justice.
"The PRC employed multiple diplomatic tools in an attempt to erode U.S. and partner influence," the report reads, including "highlighting the U.S. withdrawal from Afghanistan."
And you wonder why Merriam-Webster just named 'gaslighting' the Word of the Year?" the ACLJ report said.
Asked by Fox News' Ainsley Earhardt, Kirby unleashed "an unusual – albeit creative – perspective."
"I don't know that that's the Pentagon's assessment that it was a propaganda gift to China. If anything, nations like China and Russia took a look at what we did in Afghanistan, and we've talked about this many times over the last year and had to marvel at the speed, the efficiency, and the effectiveness that a very small number of troops . . . a small number of troops were able to move that many Afghans out of that country, no other nation in the world can do that," he said.
Noted the ACLJ report, "Down is up, day is night, and Afghanistan went so smoothly we had Russia and China quaking in their boots at our impressive display of military might. The White House spokesman's absurd spin was interrupted by Fox's Brian Kilmeade who interjected an apoplectic and appropriate 'Oh please.' Does the Biden Administration actually believe anyone is buying this, or even buys that they believe it themselves? We all watched. The entire world watched as President Biden's incompetence left Afghanistan in ruin and ripe for the return of a deadly terrorist group to steal back control of the region."
Via Wnd