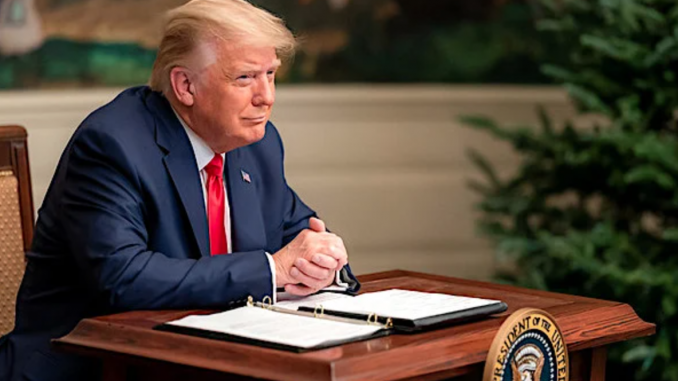 A special counsel has been appointed to oversee the current government investigations of President Trump, and now an investigative reporter has uncovered a link that identifies Joe Biden as a prominent figure in the process for that appointment.
Citizen Free Press has posted online a social-media statement from investigative reporter Paul Sperry, whose work in recent months has included a number of unsavory revelations about the Biden family businesses.
He said, "The White House insists Biden was completely in the dark about AG Garland's appointment of a special prosecutor to investigate Biden's 2024 likely presidential opponent Trump. Yet Garland's top aide – counselor Maggie Goodlander – is married to Biden's top security adviser Jake Sullivan. We are expected to believe Goodlander, who was read in on the special counsel decision, did not have any pillow talk with Sullivan, who works in the West Wing and has been personally briefing Biden in the Oval Office about Ukraine…."
Sperry also wrote, "BREAKING: Clinton operative Lanny Breuer personally hired newly appointed Special Counsel JACK SMITH to run Obama DOJ's public corruption unit in 2010. Biden DOJ today tapped Smith as an 'impartial' prosecutor to oversee Mar-a-Lago and Jan. 6 investigations targeting Trump. (Breuer defended former Clinton security adviser Sammy Berger against charges he stuffed classified documents down his pants while visiting the National Archives one day as a civilian.)"
It was revealed earlier by the Daily Caller News Foundation that Smith "was a key figure in the Internal Revenue Service's infamous targeting of conservative non-profits."
That's found in a 2014 report by Republicans on the House Oversight Committee.
"On Oct. 8, 2010, Smith, then-Chief of the DOJ Criminal Division's Public Integrity Section at the time, called a meeting with former IRS official Lois Lerner 'to discuss how the IRS could assist in the criminal enforcement of campaign-finance laws against politically active nonprofits,' according to testimony from Richard Pilger, then director of the section's Election Crimes Branch and subordinate of Smith's, to the Oversight Committee. Lerner eventually resigned from the IRS in 2015 following criticism of her targeting of conservative groups when denying or delaying tax-exempt status."
Smith also lobbied colleagues to use criminal penalties against non-profits "that may have violated campaign finance laws."
Trump, meanwhile, has said he's unlikely to work with the special counsel in investigations into his presidential records and the Jan. 6, 2021, riot at the Capitol.
"I have been going through this for six years — for six years I have been going through this, and I am not going to go through it anymore," Trump told Fox News Digital in an exclusive interview. "And I hope the Republicans have the courage to fight this."
"I have been proven innocent for six years on everything — from fake impeachments to [former special counsel Robert] Mueller who found no collusion, and now I have to do it more?" Trump said. "It is not acceptable. It is so unfair. It is so political."
Via Wnd