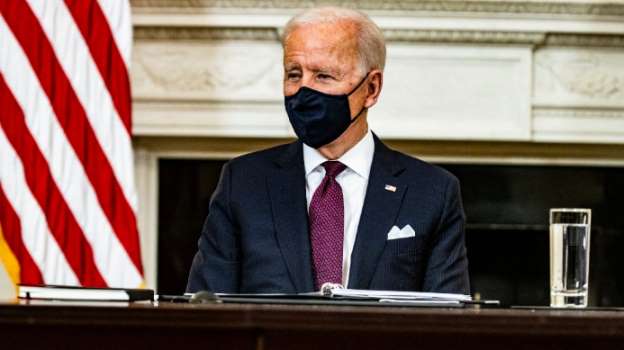 President Biden nominated two female generals for promotions on Saturday, months after former President Trump's Pentagon officials reportedly delayed recommending they be promoted out of a concern the former president would reject them because they are women.
The Pentagon issued two announcements declaring that Air Force Gen. Jacqueline Van Ovost and Army Lt. Gen. Laura Richardson will take on new assignments to four-star commands if approved by the Senate as expected.
Van Ovost will lead the Transportation Command, which manages the military's global transportation network.
Richardson is slated to move up from commanding general of the U.S. Army North in Joint Base San Antonio, Texas, to become the head of the Southern Command that handles military activities in Latin America.
The only female four-star general in the U.S. military currently serves as the commander of the Air Force's Mobility Command at Scott Air Force Base in Illinois.
Today, @SecDef announced that @POTUS has made the following nominations:

— John Kirby (@PentagonPresSec) March 6, 2021
Air Force Gen. Jacqueline D. Van Ovost for appointment to the grade of general, and assignment as commander, U.S. Transportation Command, Scott Air Force Base, Illinois.

— John Kirby (@PentagonPresSec) March 6, 2021
The Department of Defense's (DOD) announcement comes after The New York Times reported last month that former Secretary of Defense Mark Esper and Chairman of the Joint Chiefs of Staff Gen. Mark Milley postponed endorsing their promotions in 2020.
Esper and Milley had decided not to recommend Van Ovost and Richardson for the positions in an attempt to protect their careers, as they worried Trump would not approve of placing women in the leadership positions and instead would nominate different candidates.
"They were chosen because they were the best officers for the jobs, and I didn't want their promotions derailed because someone in the Trump White House saw that I recommended them or thought DOD was playing politics," Esper told the Times last month. "This was not the case. They were the best qualified. We were doing the right thing."
The defense officials decided to wait until after the presidential election to see if the two could be nominated under a potential Biden administration. Trump fired Esper six days after the election, but the women were still not recommended for their promotions.
Former Secretary of Defense Christopher Miller, who took over after Esper's ouster, told the Times last month that Van Ovost and Richardson were not suggested for promotions because of "timing considerations, not that they were women."
Current Defense Secretary Lloyd Austin declined to tell the newspaper last month how far Esper and Milley went to make sure the women were promoted but said, "I would just say that I've seen the records of both of these women. They are outstanding."
Via The Hill