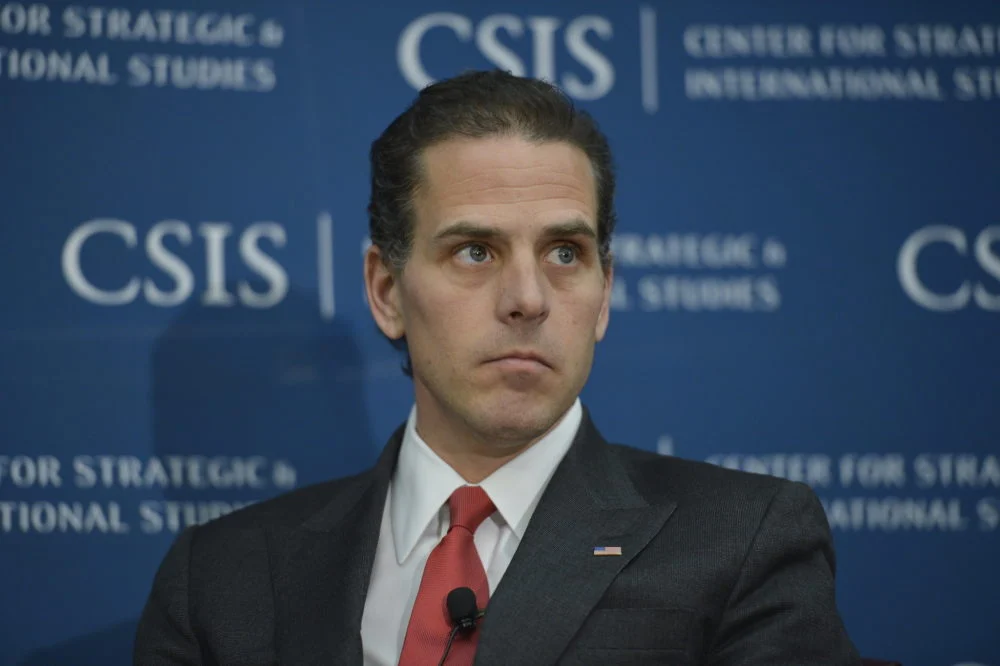 China, Ukraine, tax fraud, corruption, and federal investigations. After a year of partisan attacks and obfuscations, media smears and derision, and Big Tech censorship and de-platformings, this week the Hunter Biden protection chamber finally collapsed.
As reporting by The New York Post, The Daily Caller News Foundation, James Rosen, Tucker Carlson, The Federalist, and others continues to pile up, corroborated drip by drip, so too do the questions for both the incoming Biden administration and the former Obama administration. Fortunately for interested U.S. senators, the two administrations are stacking up to be virtually identical — and they just might get the chance to ask a few questions.
Among Joe Biden's intended nominees are former White House Chief of Staff and Deputy National Security Advisor Denis McDonough, up for Veterans Affairs; former Deputy National Security Councilor and Deputy Secretary of State Antony Blinken, up for State; and former Deputy National Security Advisor and Deputy Director of the CIA Avril Haines, up for director of national intelligence.
Then there's former Deputy Secretary of Homeland Security Alejandro Mayorkas — an apparent expert at wielding government power to help connected Democratic politicians — up for Homeland Security. And let's not forget former Chief of Staff Rahm Emmanuel, who might get Transportation (although not if the left has anything to say about it).
All of these positions require Senate approval, and during the Obama years all of these people were in position to know a little — or a lot — about the vice president's ne'er-do-well tag-along son and all his pastimes.
Step one for Republicans? Start with the facts and ask these sterling Obama-Biden veterans to acknowledge the reporting on Hunter's alleged infractions. There's more than a year of it already out there, and despite the Democratic-big tech-media campaign to suppress, discredit, and censor good reporting and even government statements, the now very-public grand jury and Department of Justice investigations demonstrate that earlier suspicions were at least worth digging into. Unfortunately for these nominees, by mid-winter 2021 even more will be known about the investigations, and what they're uncovering.
Nominees before the Senate will have the choice to claim ignorance, cop up to the grimy details, or try to push back. No matter which door they choose, they'll face some very awkward questioning.
This is just the start. Who will be named for attorney general? It matters less if he were in a position to directly witness — or have direct knowledge of — Hunter's profiteering from compromised Ukrainians and Communist Party elite; it matters most if he will publicly recuse himself from any role in the actual investigation. Hint: The answer to recusal will have to be "yes" if Republicans keep both their spines and the Senate.
Further, will the nominee for attorney general commit to ensuring his deputies do not interfere with any investigation? Bonus hint: The correct answer is once again "yes."
It's a commitment that ought to be posed not just to the potential attorney general, but to every nominee who is in a position to interfere. When it's an investigation of an American citizen's actions across multiple countries over multiple continents, that's going to be a lot of commitments from a lot of people in a lot of places.
But how could anyone be sure the investigation is above board? That is, unless a special counsel were to be appointed. The idea isn't simple partisan vengeance, although there would be some historic poetry to it.
Senators have real cause for concern: After all, the attorney general from the administration Biden is seemingly rebuilding once publicly bragged about being "the president's wingman." And what kind of wingman prosecutes his buddy's kid for selling influence to foreign adversaries?
There's time to have a laugh at all this, but it is deadly serious business. The United States has been under attack from China for decades, and might be in an actual shooting war sooner than we'd like. Joe Biden's son rode his father's White House plane to China to make millions allegedly peddling influence to powerful members of the Chinese Communist Party. Far from a game, there are potentially serious ramifications — and a serious investigation is needed.
The good news for Republicans — hardly an artistic bunch — is they don't even have to write a script. The script has already been written for them.
Via The Federalist