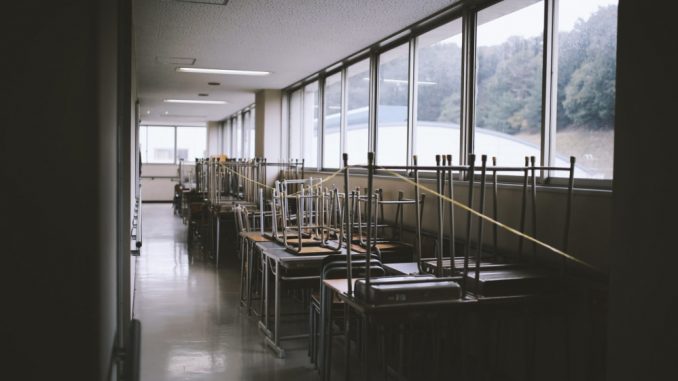 Despite the arrival of a COVID-19 vaccine in the state, as well as clear scientific evidence that shows children need in-person learning, some schools around the nation are prolonging closures for more than a year after they were first shut down.
Some of these schools include the Newark Public School District and Jersey City Public Schools in New Jersey, which will not reopen for in-person learning until mid-April.
"As per Superintendent Leon, all remote instruction will be extended until after Spring Break. In-person classes will resume April 12, 2021, with the implementation of hybrid-model instruction," the Newark Board of Education announced in an Instagram post in early January.
While the Newark school district originally planned to reopen multiple times, even offering a part-time plan following Christmas break, pressure from the district's teachers union has kept students at home for virtual learning.
"We don't think it's safe to reopen," Newark Teachers Union President John Abeigon told Chalkbeat. "Right now, we're doing everything in our power to try to stop it."
While the school district already made an effort to meet certain demands from union members, including collecting "hundreds of thousands of face masks" and spending millions on refurbishing the schools' air filtration days before the scheduled return to classroom learning, some teachers threatened to quit if they were forced back into in-person instruction. Even the schools that have finally and begrudgingly reopened for in-person learning are facing extreme demands from teachers unions determined to continue virtual learning.
After a long history of winning over Mayor Lori Lightfoot with strikes and other demands, more than 100 Chicago teachers refused to show up on their first day back to work in the spring semester. Instead of showing up to school ready to teach on Monday, some teachers hosted a "teach-in," conducting classes online while outside in the freezing temperatures.
As a result, Chicago Public Schools docked their pay and blocked them from teaching, even remotely, the thousands of pre-kindergarten and special education students who were allowed back in classrooms in January.
In West Virginia, the American Federation of Teachers-West Virginia announced its decision to sue the state Board of Education, the state Department of Education, and other county boards of education "to protect the health and safety of school employees," after the state Board of Education unanimously passed a motion this week that prohibits schools from staying virtual after Jan. 19, overturning decisions by county boards to stay closed.
"With vaccine distribution underway, county boards who planned to have all willing employees vaccinated prior to a full return to in-person learning were exhibiting responsible leadership in protecting the health and safety of their staff and communities," the American Federation of Teachers' statement reads. "These are reasonable decisions and should not be usurped by an appointed body with no accountability to voters."
While Dr. Anthony Fauci, director of the National Institute of Allergy and Infectious Diseases, and others are finally following the science on returning to schools in the midst of COVID-19, some schools are still bowing to the demands of the teachers unions. Instead of prioritizing the needs of students, who are limited and even hurt by virtual learning, and the parents who are required to return to work in-person, some school districts continue to negotiate and renegotiate with their staff over a virus that does not have a higher rate of spread within schools than it does within other community settings that have been deemed "essential."
Via The Federalist