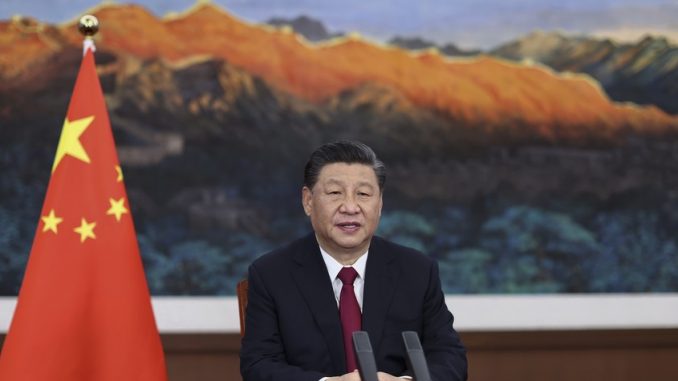 Xiaoming Zhang, a civilian professor at the Air War College, headquartered at Maxwell Air Force Base in Montgomery, Alabama, pleaded guilty to making false statements to a federal agent. He faces a maximum of five years in prison for lying about his relationship with a Chinese official to a federal agent.
Zhang is a naturalized U.S. citizen of Chinese descent. His tenure as a professor at the Air War College began in 2003. He traveled to China on a regular basis for both work-related reasons and to visit family living there. He was as an associate professor in the college's Department of Leadership and Strategy. He taught strategy and classes in China and East Asia. Zheng held a secret security clearance as part of his employment. He attended annual security training during which he was informed of reporting requirements about suspicious foreign contacts and relationships with foreign government officials. His resume includes having three books published.
Before teaching at the Air War College, he taught at Texas Tech University in Lubbock, Texas, USA and Texas A&M International University in Laredo, Texas. On October 30, 2003, the Texas A&M University Press published his book "Red Wings Over the Yalu: China, the Soviet Union, and the Air War in Korea." On January 1, 2004, China International Press published his book "China's Tibet." (b)(c)
In 2010, Air University published his article "The Art of Military Discovery: Chinese Air and Space Power Implications for the USAF," which he co-wrote with U.S. Air Force colonel Sean D. McClung. (d)
On February 1, 2018, the University of North Carolina Press published his book "Deng Xiaoping's Long War: The Military Conflict between China and Vietnam, 1979-1991 (The New Cold War History)."
In other words, Zhang was a well-educated man who knew exactly what he was doing.
By 2012, Zhang developed a relationship with a known foreign official working with the Shanghai Municipal Government. He met with this foreign official in person six times from December 2012 to January 2017. They exchanged about 40 emails. Zhang did not report this relationship to the Air War College even after he came to understand that the official was trying to gather sensitive information from him.
In 2017, Zhang denied knowing the foreign official when he was questioned by U.S. Office of Personnel Management (OPM) investigators. They were verifying his continued eligibility for a security clearance. His lack of transparency (and his deceit) continued.
In July 2020, he was interviewed by Federal Bureau of Investigation (FBI) agents. He initially made false statements but eventually admitted to meeting with the official in China on many occasions and to being untruthful about that information and acknowledged that he had concealed the relationship with the official because he knew it was improper.

He was 69 years old when he pleaded guilty to making false statements to a federal agent on October 25, 2021.
This isn't a case of a naturalized American citizen being duped by the Communist Chinese. This is a case of espionage committed purposefully after Zhang realized the foreign official, a Chinese Communist, was gathering sensitive information from him. He knew, yet he continued the relationship. This is not the first such case of the Chinese government infiltrating college campuses, using relationships with American professors for information. Some professors are paid by the Chinese government and get into trouble when they fail to disclose financial ties. It is a national security risk and during the Trump administration, the China Initiative began. It is a program that targets economic espionage and intellectual property theft, especially at research labs and universities.
DOJ has had some success and some failures in prosecuting such cases. In January 2020, Harvard Professor Charles Lieber, a Chinese People's Liberation Army officer, and a second Chinese national were arrested in Boston. Beijing is using American academic institutions to steal technology and intellectual information.
This latest case against Zhang just shows there is still some work to be done to purge American universities and research labs of those employees who are willing to sell out American national security to the Communist Chinese. In December 2020, a Chinese professor boasted that Chinese operatives have infiltrated the top U.S. "core inner circle". He explained that the Chinese weren't afraid of Biden as he came into office.
As for the future of the US-China relationship, Di appeared optimistic about China's ability to thrive under incoming President Biden. Trump shook things up with trade agreements and leveraged trade against China. Biden's election was a signal that the U.S. has returned to governance unwilling to upset Wall Street.
"During the US-China trade war, [Wall Street] tried to help, and I know that my friends on the US side told me that they tried to help, but they couldn't do much. But now we're seeing Biden was elected, the traditional elite, the political elite, the establishment, they're very close to Wall Street, so you see that, right?" Di asked the audience, noting that the next administration would likely take a very different stance from that of President Trump.
The Biden administration has proven to be inept in all major undertakings. The southern border is in a Biden border crisis, the withdrawal from Afghanistan was horribly botched and we still don't know how many Americans and Afghan helpers are trapped inside that country, the coronavirus pandemic is still with us though Biden promised to end it when he came into office, and now we have the onset of inflation and supply chain disruptions. Don't hold your breath that Biden's DOJ will go full speed ahead in rooting out Chinese spies.
Via      Hot Air