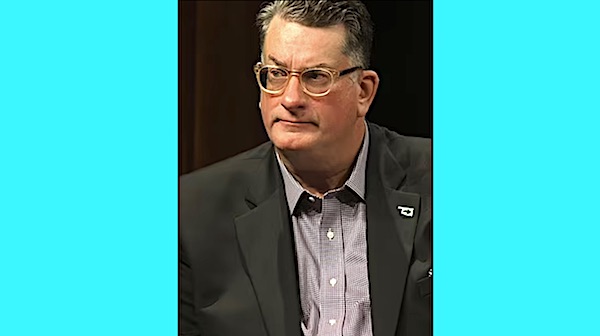 A network television producer who was helping write a book about Joe Biden's disastrous withdrawal of American troops from Afghanistan had his home raided back in April and a report now charges he hasn't been seen since.
The Daily Mail identified the producer as James Gordon Meek, 52, and explains that a Rolling Stone source suspected he had "classified" material, part of his work as an investigative journalist.
But still unexplained is his absence, the report said.
ABC News, for whom he worked, explains that he resigned abruptly, and "has not been seen by colleagues since," the Daily Mail confirmed.
That was in April, when the FBI raid was staged, and it was at that time he withdrew from participation in a book he was writing about Biden and Afghanistan.
The report said if it was allegedly classified material on his computer that triggered the raid, and his subsequent disappearance, there remain many questions, including how the federal government knew about whatever was on his computer.
The FBI hasn't explained its raid on his home, and Meek's attorneys "are being tight-lipped."
Eugene Gorokhov, a lawyer for Meek, said he knew nothing about classified material but said if Meek had something, it would have been connected to his investigative reporting.
And he said Meek didn't have any information about claims from "anonymous sources."
The report said Meek had been working on a book project with Lt. Col. Scott Mann, a book that later was published under Mann's authorship.
The report charged that neighbors reported Meek simply vanished after the raid.
They told Rolling Stone Meek's two daughters often spent time there.
Meek previously had been a senior counterterrorism adviser and investigator for the House Homeland Security Committee.
Via Wnd