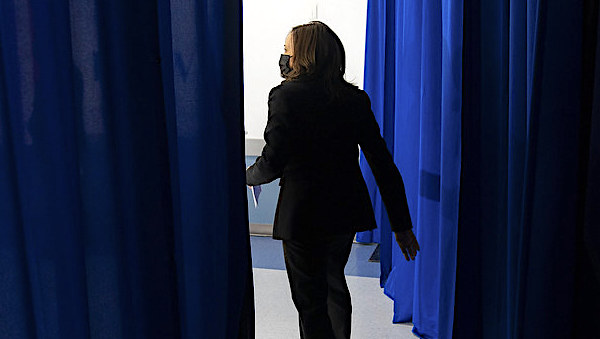 A large majority of Americans – even a significant number of Democrats – believe Kamala Harris is simply not ready to fill the office of president.
The poll results from Convention of States Action, which worked with The Trafalgar Group, found 63.6% of American voters are "not very confident or not confident at all" of her qualifications – based on her performance, or lack thereof, as vice president.
President Biden has given her a long list of projects on which to work, including the southern border crisis and getting the Democrats' voting wish list through Congress, but she has failed to produce any significant results at all.
The poll showed only 31.6% of American voters – largely Democrats – "are somewhat confident or very confident" she is ready.
The negative opinion of her included 42.6% of Democrat voters who are "not very confident or not confident at all" she's ready.
The poll from July 12-13 included more than 1,000 likely 2022 election voters.
"Our last poll found that most Americans don't believe Joe Biden is actually running the country, and today we're learning voters think Kamala Harris' tenure as vice president has been a disaster, and she's absolutely not ready to step in and take his place," explained Mark Meckler, president of Convention of States Action.
"Washington, D.C., has never been more radically out of step with the will of the American people than right now. Our message to America is this: Washington doesn't care what you think. Get the attention of those who do. Make sure your governor, state representative, and local elected officials know where you stand. They can actually deliver for you, and will pay attention to your priorities."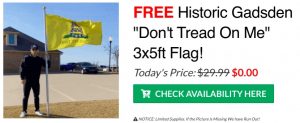 The poll showed nearly two of three independents – 61.8% — are "not very confident or not confident at all" of her preparedness, and among Republicans, it's almost unanimous, with 88.4% putting Harris in that unqualified category.
The poll has a margin of error of 2.88% with a 95% confident level.
The poll revealed just how disconnected the political parties are from one another, with independents lining up closer to Republicans than Democrats.
In the category where voters were "very confident" of Harris' performance were 38.3% of Democrats, but only 6.3% of Republicans and only 19.1% of independents.
Harris got her strongest support from the 18-24 age bracket, but even there 63.3% said they were "not confident at all" about her.
It was longtime political observer and commentator Pat Buchanan who only days earlier pointed out how the Biden president is hitting failure after failure.
He explained Biden "held a winning hand" when he took office, with three COVID vaccines developed under President Trump, and more.
"But now the storm clouds are gathering and rumbling. By last week, Biden's disapproval rating had risen into the 40s, and half the country believed America was 'on the wrong track,'" he noted.
He explained continuing developments in the attack on the U.S. from COVID variants and, because of the Biden economic practices, the "old demon" of inflation is back.
Then, he explained there is the fact "Biden has presided over a sudden crisis along the southern border, where 170,000 illegal migrants are being apprehended every month."
"Former President Donald Trump's policies secured the border, and this new invasion is traceable to Biden's trashing of Trump's policy," he noted. "Indeed, Biden's designation of Vice President Kamala Harris as point person on the border crisis, and her reflexive recoil from the duties of that assignment, testify that this latest invasion could be a killer issue for Democrats in 2022."
Then there's the Democrats' agenda to "defund" police.
And, he continued, "Other stories gracing front pages and evening news reports in coming months will be the horrors coming out of Afghanistan, as the Taliban capture towns and provincial capitals and exact retribution on those Afghans who made the fatal mistake of casting their lot with the Americans."
Via Wnd